4 Tips for Effective Brochure Design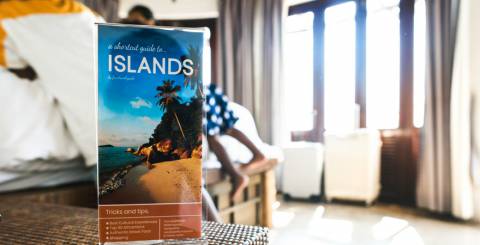 https://www.pexels.com/photo/selective-focus-photography-islands-card-on-brown-wicker-table-1457689/
A brochure can be a powerful tool in the hands of any marketer. It can help you educate and engage your audience in a unique way. However, creating a great brochure is all that matters. It makes a whole world of difference between a flyer that gets read and the one that would possibly end up in the trash can.
You see, even if you are buying cheap brochures from a reputable source, never compromise on quality. Ensure it is the quality of the material designed for your marketing campaign that will determine whether it would be successful or not.
So without much ado, here are tips for effective and powerful brochure design. Read on!
1. Put your targeted audience first
Well, the first thing to consider before designing a brochure is your targeted audience. With that in mind, you need to develop a catalog that will be more convenient for them to keep in the bag or pocket.
In that case, you need to work on the format and size of the brochure you will be sharing on the go. Since you will be handing them over to people, and if you also want them to keep your brochures, postcards and tri-folds will make an excellent choice.
Again, the age of your targeted audience matters. It will have a massive impact on the size, feel, shape, color, and entire design of your brochure. So, before designing, put your audience first. Ask questions like; what brochure would be more appropriate for them?
2. Never compromise on quality
If you want handouts that will have a massive impact and bring the results you seek, never compromise on quality. In other words, ensure you use top-quality materials and make top-class design decisions in every step of the design project.
Whether you are splashing the cash on a cheap brochure, ensure the quality is intact. Choose high-quality resolution to make the output top-notch. These include illustration, logos, icons, images, typefaces, and even sharp color palettes; everything should be of high-quality, don't compromise.
3. Consider the flow
Whether you are trying to create a product catalog or corporate information brochure, keep in mind that flow is everything. That's it. Use clear headings and images where it's necessary. And remember while designing that the eyes naturally move from the left to right when reading.
Let's get this straight; you have to guide the readers and help them focus or pay more attention to information that is more vital to you. Use images, bold subheadings, Titles or whatever you want to achieve this. But don't surprise your audience. In other words, don't make the brochure too complicated for them to read.
Now here is what the last statement above meant; if there is a secluded section you want to write on, ensure your texts are straightforward. Use fewer texts to portray your points, so it doesn't look too loud.
4.  Add a powerful call-to-action
Do you know that CTA's varies and that some are more powerful than the rest? Well, that's the fact. Your call to action can also play a huge role in the success of your marketing campaign when using brochures. So, endeavor to always use power CTAs.
But unfortunately, many people forget to include CTAs in their brochures or make theirs effective. But keep in mind that your CTA is very critical. And the more pages your brochure has, the more chance you have to include CTAs.
Your call to action can be that you want your readers or audience to call a specific phone number, visit a website, send an email or perform something else. Whatever it is, state it clearly.
But regarding CTAs, you should never include more than one in your brochure to avoid confusing your targeted audience.
Conclusion
There's no need for you to break the bank to design a powerful brochure. There are cheap designs that can make your marketing campaign a success. The tips on this post are points one needs to consider when designing a brochure. You can use ideas from them to create a brochure that will bring massive results irrespective of your targeted audience.