10 Ways To Boost Your Lead Generation Game Using Website Design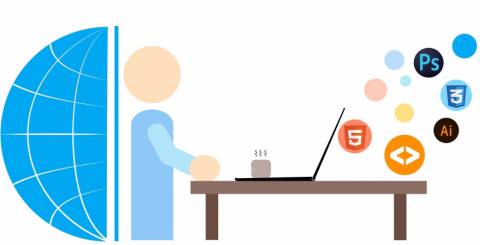 These days having a business website is something which is a necessity to thrive in the cut-throat competitive web market. Consequently, all the business owners, entrepreneurs, and marketing experts today have their online business presence.
As a CEO in the business, you need to provide a way through which the prospective clients can know more about you, your offerings, etc. A well-setup and informative website with the company logo is a necessity so that people can readily reach you.
While website designing, it is always essential to remember that leads acts as the fuel for the business. An article posted on Customerthink.com, reveals that more is the number of leads, more are the chances of prospects to convert and associate. Consequently, more ROI and profits.
But the question is, how to get all the leads for your business growth? This is really essential to know. So, we have put up a post that speaks of 10 things that can help you gain leads from your website design.
Responsive Design
Pew Research Center conducted a study that almost 90% of American people own a cell phone, and 45% among those use the phones for web browsing. Always ensure that while developing your website the design is flexible with your potential clients' requirements regardless of the device they use.
Alternatively, a business website can be designed responsively. A website which is adaptable to any screen and device is called responsive design. So, responsive design is a must-have for your website so that it supports any device; otherwise, you'll be losing a lot of your prospects who prefer to browse through mobiles.
Navigation
The website navigation should be smooth and easy. Always consider the things that your target customers want from the website and ensure that those things are easily accessible.
For gaining reliability, users should be able to find the information that they are searching very quickly. Also, it's very critical for a website to load within two seconds. So, don't miss out on delivering a simple, smooth and clear easy website navigation.
Add Quality Content
Most of the visitors are routed to your website through the blog sections. Generating leads through content through a website is considered as one the most fantastic method. By updating the website blog regularly, more chances for you to gain prospects.
Create an engaging content, like a blog post, infographic or video content that arise interests among users for your business product and service. Enable social sharing of the content on various social media channel, so that it gets a large audience to get your product or service noticed.
Landing Pages
A survey conducted by HubSpot reveals that business websites with 30+ landing pages generated seven times more leads than companies with just 1 to 5 landing pages. Oftentimes, landing pages converge your visitors' attention on the efforts that you do. A couple of landing pages help a lot for lead generation, otherwise, you'll lose a lot without them.
Images
Images are the elements that stand easily on the website as they get a lot of attention. It only takes 10 seconds to grab the website visitor's attention before they leave it and move on next. So, it's necessary to use the most compelling images and also the custom logos as it helps users connect emotionally with the website.
Testimonials
Testimonials for any websites proves credible and further makes it genuine. It's the best way to show how you help and serve a customer. A separate testimonial page on your website takes your lead generation efforts to a step further.
People always prefer the third-party opinion before any purchase. The only way to convince them by showing how others are happy with the same product.
Keywords
Understanding keyword relevancy for your business is really important. Include rich and long-tail keywords into your website that makes it more efficiently searchable. Ensure that there is correct usage of keywords while website designing.
Videos
Video currently are appearing higher in the search engine results as a plenty of people prefer to watch multimedia online. With video, you can share your story with the sequence of visual images, and sound. Incorporating a video on your website homepage helps you engage a maximum number of visitors on your website.
Thank-you Page
Having a "Thank-You" page on your website enables you to link the core sections of your website. You can provide a call to actions to continuing the buying cycle, or forward them to follow your social media pages, and subscribe to your newsletter, etc. A thank you page helps a lot to keep the lead engaged.
Conclusion
A website acts as the reflection of your business quality, the products or the services that you provide. Ensure that with an attractive web design the website should also communicate clear value to visitors so that it leads them towards sales.