10 Steps for Staging Your Home on a Budget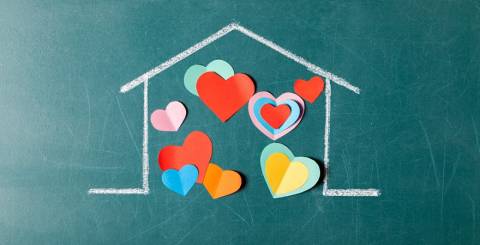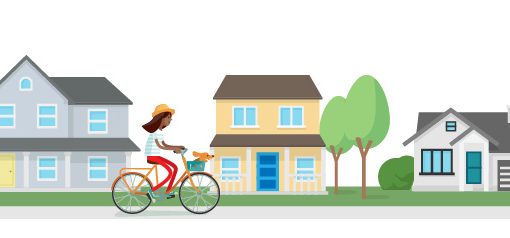 So, you've decided to sell your home. Like any home seller, you want to get top dollar. You've seen those TV shows where property owners spend thousands on home staging. What do you do if you don't have thousands of dollars in your budget? You'd be surprised by our options. There are several steps you can take to make your home more attractive to potential home buyers without spending a lot of money.
Following are 10 budget-friendly ways to stage your home for sale.
1. Curb Appeal
First impressions make all the difference and that's why it's so important that your home projects curb appeal. Go all out with small DIY tasks like trimming the bushes, cutting the grass, getting rid of debris and planting flowers. If applicable, replace an old mailbox with a new one, spray down the house if it looks dirty and paint or replace the front door. Do whatever it takes to make your home look great as potential home buyers drive by.
2. Declutter
One of the most important aspects of a home for prospective buyers is the available space and the floor plan. That's why it's so important to
make a home look as appealing and neutral as possible. Start by removing clutter, including an overload of knickknacks, personal photos, etc. Decluttering your home will create space, and that's what home buyers look for. Eliminating clutter really makes a home look bigger and even newer.
If your rooms look crowded, consider moving bigger or less attractive pieces of furniture into storage. Also, make sure there's nothing obscuring buyers' eyes from important focal points, like beautiful views or fireplaces. Home buyers often get hung up on the negatives and a cluttered home can make them pass on the property.
3. Thoroughly Clean
Wipe away cobwebs, wash the windows, scrub the grout, etc. You should also have furniture upholstery cleaned because it adds to the overall impression you're trying to present. Clean or replace cabinet hardware and light fixtures if necessary. None of these tasks are expensive undertakings, but they can make a big difference. If you don't have the time to do it yourself, hiring a professional cleaning service.
4. Painting
While painting is inexpensive in comparison to other improvements, a fresh coat makes a significant impact. That said, it's best to stick with trending neutral colors. You can even paint dated kitchen cabinets to give the kitchen a fresh, new look. If necessary, invest in having your home painted inside and out - it will pay off in the long run. If the walls actually look good, painting the trim or doing a little touching up here and there may be enough. Paint over bright, outdated colors with a neutral color (you can never go wrong with cream, brown or white).
5. Pay Attention to Details
As they say, "the devil is in the details". Simple steps like cleaning or replacing cabinet hardware or light fixtures can make a huge difference in how the home is presented. A few accent pillows placed on the couch, a fresh floral arrangement on the coffee table, and a matching set of fresh, new towels in the bathroom add visual appeal as well.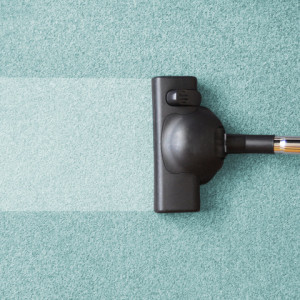 6. Carpet Cleaning
Carpeting can show more damage than just about anything else in the home. If you have carpeting in your home, chances are it could present a problem. If the carpets are in fairly good shape, you can probably get away with just having it deep cleaned by a professional carpet cleaning company.
7. Wood Flooring
If you have wood floors, it will pay off to make sure they're clean and in good condition. If not, consider having them refinished. If cleaning doesn't restore them, you may need to have them replaced. This can be pricey, but replacing the flooring will raise your home's value.
8. Kitchens
It can't be stressed enough how critical it is present potential home buyers with a sparkling clean, clutter-free kitchen. Purge and neatly arrange your cupboards and drawers. Accessorize with things that make sense in the kitchen. Next, scrub down everything, including the drawers and cabinets. Clean your stove and oven until they shine. Polish up stainless appliances, removing fingerprints. Make sure to toss out smelly garbage to that there aren't lingering odors.
9. Bathrooms
Thoroughly clean fixtures, shower doors, and tubs. Buy new replaceable parts that can't be cleaned well enough to be presentable. If the
bathtub is stained, consider refinishing it. If the bathroom is small, a light paint color will make the room look bigger. Also, keep in mind that the bathroom wall color doesn't need to be the same as other areas of your home.
10. Tile and Grout Cleaning
Tile and grout cleaning can go a long way when it comes to increasing the appeal of a home. Cleaning tiles and grout can bring it back to "like new" condition, restoring their original shine.
There's no set rule of thumb regarding how much you'll need to spend to get your home ready to sell because every home is different. Nevertheless, investing a few thousand dollars can increase the sale price by significantly more than that. It will also help make it possible for your home to sell a lot faster. Bottom line, anything that you can afford to do is going to be beneficial.