Your First Backpack? Multipurposeful!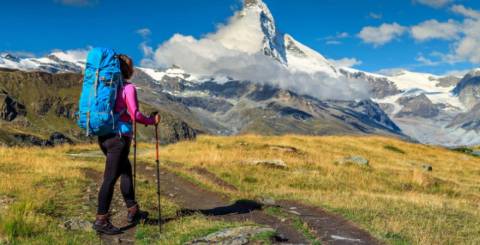 Backpackers, hikers, mountaineers, solo travelers, or lovers of traveling on "own hook", all of them at some point need to tackle the concern about suitable luggage. However, suitable does not only mean one to transport core travel accessories frequently, or when hiking, spending a night outside, moving place-to-place on foot, translocating through less civilized areas, or typically nowadays for Couchsurfing.
Electronic or brick sports shops, both offer a great variety of different purpose - different volume "cross backpacks". You might want to have a taste or get used to wearing a backpack first. So asking your friends to lend you one proves surely much safer than automatically turning to a cheap auction sale. You will still have this option once the "chosen" one is determined.
Following list does in no way aspire to supply an exhaustive selection of characteristics you should demand from your new "back fellow traveler". Let alone that outdoor-sports manufacturers constantly supply the market with innovations, gadgets and otherwise developed "predecessors".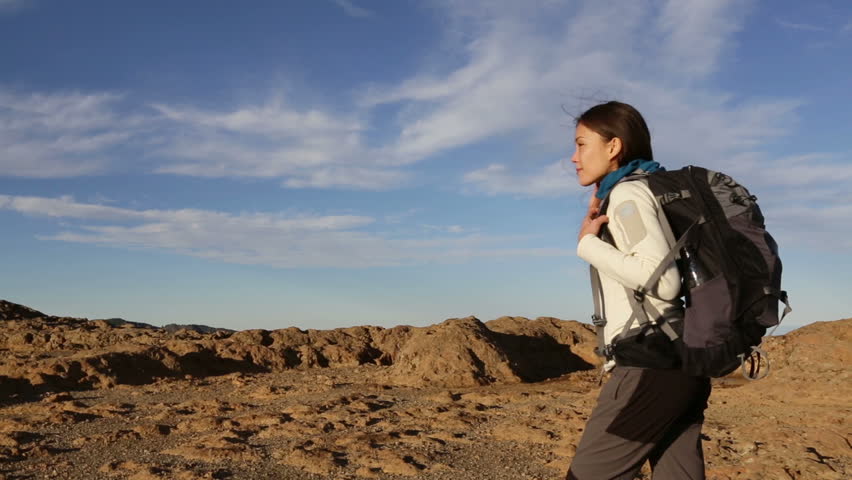 SOME PRINCIPLES GET EASILY OVERLOOKED
Conserving Colour
Take a colour of the exterior, for instance. Quite a shallow, "ladish" and secondary requirement, you could say. While contrary is the case. Not only that camouflage has you unnoticed in the wilderness or that black reveals all filth, its resting side and hardly hides you in the open-space savannah unless the nightfall comes. Should the direct sunlight heat your dark bag, imagine how it could affect the bottle of water, snacks, electric devices, cosmetics and hygienic requisites!
Unless you plan to linger in a military zone or watch the wildlife in nature, refrain from khaki and brown, in exchange for the very convenient light one, such as grey. Yellow would unwillingly attract surrounding insects. With army colours, you take the risk of being extra crosschecked in any section of the airport. White will not stay white for long. And red? The least desired colour for anyone who wishes to hike outdoor in peace!
Waterproof Material
Speaking of the exterior conditions, the material is no less prime actor in setting your decision! Though majority of sold backpacks today includes a raincoat "in" the bottom, synthetic fibres secure valuable protection, before you pull the coat out or hide yourself away from the downpour, in the least. They are rarely entirely waterproof, but preserve the content from primary moisture in the first place. Even more effectively, provided that you apply protecting impregnation in good advance.
"Pickpocket-proof" Access to Pockets
We think how cunning we are, slipping the wallet in the most inner, deepest and zipped poke in a handbag or a briefcase. With the cross backpack, such a pocket would be literally the deepest one alongside your backbone. "Fishing" the purse out of such a long, flat and narrow pocket resembles the Herculean task. Most of the pragmatic backpacks are equipped with a lid, which elegantly "seals" the large lower chamber, and has an "under pocket" with a zipper, too. It is much easier accessible and still perfectly safe. Once you seal the lid by locking the two front straps to it, you achieve even higher guaranty.
WHY TO REQUIRE MULTIFUNCTIONAL PROPERTIES?
Multiaccess to Main Chamber
Ever first crossroad backpacks were renown for their regrettable depth of the core chamber, having no other access but from the top. Packing thus had required extremely strategic positioning, hoping that the lowest thing would be the least needed. Now, there is a growing tendency to incorporate additional side and bottom accesses. Which you will appreciate mainly at the airport control. For a backpack of cca 40 litres can easily fit in the measurement limits of a hand luggage on the board of the plane.
Multiuse of the "Different-Purpose" Gadgets
Do you expect to go sweating, or merely walking up an arduous precipice under full sun "blaze"? Then you may embrace the air-venting back system, which, in short, supplies "breathable" free zone between your back and the "backbone" of the bag. Such space will help you out as a storage case, too, when you prefer not to bother around with a take-off clothing layer or with a freshly bought groceries, or another shopping.
Side straps for a bottle are not always needed, either. My favourite bag has side "bottle" pockets with a zipper, "plus" two more straps on each side. Many more particles can be attached to the bag with them, such as more flasks with the drink.
Blessed you will be with loops for hiking sticks. Sooner or later you come with various attachments for your camping compounds.
Favourite "Overall"
One of my favourite crossroad backpacks has it all: sufficient 40 l volume, 100% polyester, air-venting back hoop, padded shoulder straps and belly band, chest strap, 1 chief chamber with a flat pocket, 1 front pocket with a zipper, bottom chamber and bottom access to the pack, inside barrier, backpack raincoat, loops for hiking sticks, sealing top chamber with an inside under zipper and one out, providing thus two more pockets. It is the Crossroad Megapack.
Cherish Your Body for The Service
Whichever tips above meet your requirements and whichever requirements you have on top of these, just mind your unique body and always try the bag on before you purchase one, check it for comfortable settlement on your lower back and for eventual "biting" of uncomfortable shoulder straps. Also set them according to your exterior proportion.
When you find the right backpack, you are most likely to benefit from it in any short time occasion, or even for a lifetime.