Why Your Start-up Needs a Lawyer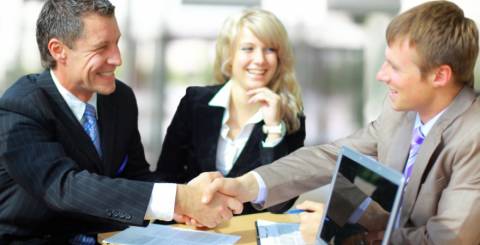 In today's unstable economic situation, when markets are full of sharks and you have just a small start-up, it is of utmost importance to have professional legal assistance. If you're doing something good, make sure that you'll have lots of lawsuits about the intellectual property rights or any other legal complications on your way of development. Every business owner wants to lead a safe and protected business, and no doubt you're one of them. In case you hesitate whether to hire a lawyer on your team or not, read about five situations when lawyers are indispensable.
Get advantage in a lawsuit
You never know what may happen in the future, but being under constant threat of lawsuits is pretty tiresome. If you find a skilled lawyer for your team, you can sleep peacefully, knowing that you are protected for now and for the future. Furthermore, if you actually happen to get in a lawsuit, only a lawyer will save your reputation and business in general!
Tight contracts and legal agreements
Without a lawyer you have pretty high chances of messing up your business documents. This in most cases will lead to lawsuits and significant loses of money! You definitely don't want that, so get a lawyer to be ready. Professional lawyers in a specific field will properly create your working agreements, contracts, accounting and any other legal documents to ensure that your company has no legal problems at any time. It's always better to prevent things from happening beforehand, than dealing with actual problems on the spot.
Avoid unexpected mistakes
Unless you're an expert in legal issues, you are most likely to have problems dealing with papers in general. And as this article is for start-up owners, you are also likely to have very little knowledge about underwater rocks of the business. As a result you risk falling into one of the traps and making a huge mistake you were unaware about at all. A professional business lawyer who has specific knowledge about your industry would be able to help you avoid such problems you would never imagine could exist! This, as a result, will save a lot of your money and mental health!
Referrals to specialized assistance
There are some cases that ordinary business lawyers might not be able to help you with. Without an existing staff lawyer you will face troubles finding the proper lawyer for your specific case. Furthermore, sometimes business cases require not only a business lawyer, but also a personal injury lawyer, for instance. And in such a case your stuff lawyer will find the right expert fast and with the right background for your problem.
Easier payments
Businesses which deal with people frequently suffer from irregular payments of their clients, vendors, partners, and any other associates. Lawns that you might have given to any of those people would drag your company down sooner or later. When you have the hand of the law on your side and the bright head of good lawyers, you will be able to collect those debts much faster and definitely more efficiently!
As you can see, there is a number of situations that a professional business lawyer can help you with especially in the beginning of your business. Make sure that you choose your stuff-lawyer carefully and pay attention to his or her won case statistics to ensure that you hire the best of the best. Have a look not only at his or her resume, but also at references, case statistics, and of course required licensing. Hire a lawyer for your business and feel safe about your development.