Why You Should Migrate Your E-commerce Store to Magento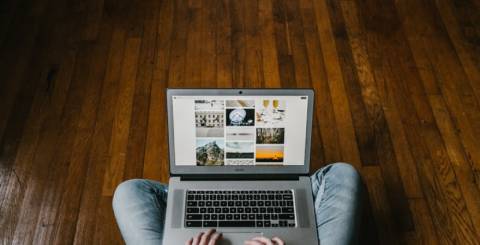 The online e-commerce space is no longer a new phenomenon — No, sir! Today it has transformed into a behemoth and a flourishing industry of its own. Given the prosperous nature of the sector, it is only understandable that more and more companies, including brick and mortar retailers, have embraced it quite eagerly. As a result, there has been a steep rise in competition, thus rendering the market conditions rather fierce. And what do we do when faced with such cut-throat conditions? Well, we seek to improve, of course. Now, one of the key ways to do that is to look at the choice of platform. Why? Well, because it is one of the most important factors for deciding the success of the venture. Now, given just how popular e-commerce is, there is obviously an abundance of options in the market. However, amongst all the platforms, there is a name that has established itself as one of the top choices: Magento.
You see, as the business flourishes, e-commerce platforms can get very expensive to use and maintain. Plus, there's that bit about needing modern and advanced features as time progresses and the business grows. It is in this regard that Magento typically fares quite well. However, is there all there is, i.e. is it all that Magento has to offer? Absolutely not. Here are some of the top features of Magento that make it an excellent choice for an e-commerce platform.
    1. Advanced SEO: Of course, when you set up a digital store, you also want to drive as much traffic as possible to it. For that, you need search engine optimization — an aspect that Magento has aced, thanks to the top-notch SEO capabilities. It is able to significantly improve traffic flow to the website since SEO efficiency is one of the fundamentals on which it is based. This, in turn, makes adoption or migration to Magento 2 totally worth the effort.
    2. Third-party integrations: In order to offer a high-quality shopping experience to shoppers, e-commerce relies on a variety of third-party apps and APIs. Magento does very well in this department as well, allowing you to integrate third-party apps such as PayPal, Mail Chimp, etc. as well as other solutions for data analytics and more.
    3. Smart search capabilities: The e-commerce store's search capabilities play a decisive role in the quality of the customer experience. Thankfully, Magento comes fully loaded with advanced and intelligent search abilities that allow users to filter products and other offerings on the basis of a variety of consequential factors. Oh and let's not forget the data-driven automatic suggestions it offers as well.
If you already run such a store on another platform and are wondering if you should migrate to Magento, allow us to tell you why you absolutely must.
    1. Out-of-the-box functionalities: One of the biggest USPs of Magento is the fact that it offers a distinctive and wide range of features and functionalities right off the bat. It enables businesses to exercise complete control over the store's content, tailor it completely in accordance with the business' goals, offer easy checkout processes, and so much more. All of this without necessitating any additional investments.
    2. Massive community: Magento 2 is clearly a very popular offering in the ecosystem, which has resulted in it garnering quite a robust community of experts and skilled developers. For business owners, this means they will always have access to quality help from developers all over the world, lest they feel the need.
    3. Top security provisions: High levels of security are vital if you wish to establish trust with your customers. Of course, Magento 2 has plenty of provisions for that as well — there's the AES-256 based data encryption and SHA-256 based hashing among other things.
Now that you know how Magento 2 stands to benefit your business, all you need is an expert to help you migrate your e-commerce store to this platform.