Why Should You Buy Health Insurance in Your Early Years?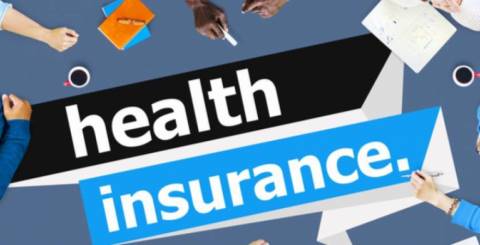 The majority of people believe that health insurance is required in old age or if someone is suffering from a critical illness. However, it is not valid. The environment in which we live today is not at all conducive to a healthy life. With the increased pollution, poor work-life balance, the majority of people are vulnerable to develop lifestyle diseases. Even the insurance claims data obtained from the health insurance industry does not approve of this notion. It has been witnessed that even young people are buying medical insurance. It is always better to opt for a health insurance policy at the earliest to avail of the benefits.
Health insurance has become the need of the hour, considering medical inflation and a rise in lifestyle ailments.
Here are some of the reasons why you must buy a health cover in your early life.
Maximum Coverage: When opting for a health insurance policy at a young age, you can avail of maximum coverage. You have the flexibility to renew your health cover depending on which stage of life you are in.A health cover includes pre and post hospitalisation medical expenses, annual health check-up, and day-care treatment. The cost of getting this coverage is more if you buy a health cover in the later years of your life.
Save Tax: Opting for medical insurance at an early age like in the 20s allows you to avail of the tax benefits. In this, you can claim the premium that you pay as a deduction from the annual income as per Section 80D of the Income Tax Act, 1961.
Low Premium: Mostly, the premium charged by most health insurers depends on age. If you are thinking of buying health policy at a young age, you can avail of a lower premium.
Increasing Healthcare Expenses: The cost of medical treatment would increase in the future, owing to the medical inflation. A single hospitalisation can put a huge financial burden on your family. In such a situation, you can entirely rely on your health cover.
Young People Get Comprehensive Cover: Getting a health cover at an early age eliminates the chances of having any pre-existing ailment. It will also enable you security during your service and even after retirement.
Fewer Chances of Rejection: At a young age, there are lesser chances of health issues. It is usually when the age of the insured is more. Because of this, the chances of your health policy being rejected are minimized.
Encourages Financial Planning: Getting a health cover earlier allows you to manage your finances smartly. If you have sufficient health cover, you can focus on your long-term investments.
Takeaway
Living in your early 20s is the most crucial stage, as you have planned a lot for yourself. It includes your career, marriage, and many other facets. Thus, it is advisable to opt for medical insurance early in your life. When you are young, you have responsibilities; so, you can opt for individual medical insurance and then upgrade it in the future as per your requirements. At present, there are many reliable health insurance companies such as HDFC Ergo and Religare Health Insurance that offer the best health insurance policy in India.
There is no right age to opt to get a health cover. The right time to buy one is when you think that your medical expenses will increase in the future because of the high cost of living. If you are looking for the best health insurance policy in India, you must assess your requirements and then make a decision accordingly.