Why Flutter Is The Right Choice For Cross-Platform Framework?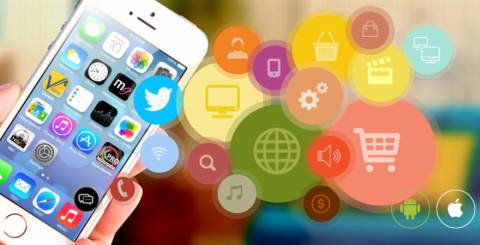 In the context of mobile app development, there are two key considerations: product quality and time to market. For this reason, developers turn to cross-platform frameworks, such as Cordova, Intel XDK, Flutter, and more to ensure that both the factors get addressed. Now the question is which structure is better? While most people will tell you that the answer to that question is subjective, the fact remains that some names offer an edge over the others. Case in point: Flutter. Introduced by Google earlier this year in February, Flutter is a cross-platform mobile SDK. What makes it the preferred choice? Let's take a look.
To begin with, Flutter is state-of-the-art as well as reactive -- two of the most compelling features that help create robust applications with shared code functionality, fuss-free accessibility on any mobile platform, and excellent UI. It also gets its rendering engine, which is comparatively more agile and efficacious against other frameworks. In addition to that, the tech behemoth further empowers developers via the provision of an Android Studio plugin and support. It means they can write in Flutter with an IDE of their choice.
There's another crucial aspect to consider: developers get burdened with the task of learning a new language when it comes to working with a new framework. Google ensures that that is no longer a 'chore,' thanks to the fact that Flutter comes with excellent documentation that is thorough sans the complexity typically associated with such endeavors. Moreover, that is yet another reason why Flutter is widely considered the perfect choice of framework.
Listed are some of the most important benefits that Flutter has to offer :
1. A quick view of changes: Flutter gets hot reload, which allows developers to see the changes they've made to the code immediately in the app. Since it takes only a few seconds to see changes, teams can swiftly experiment, add new features, and fix bugs among other things. Furthermore, reload helps facilitate improved collaboration between designers and developers when they wish to enhance the app's design and take a look at the desired changes instantly.
2. Myriad tools: The framework gets an abundance of apps, including the Dart Observatory, Debug Mode Assertions, and Dart Analyzer, which helps speed up the development process. Flutter also supports the IntelliJ plugin, which delivers functions such as debugging, autofill, and more. It also gets the toggle platform tool that empowers developers with the chance to see the difference between the Android and iOS UIs. Collectively, all these tools contribute significantly to ensuring that Flutter delivers quality as well as uniformity without affecting either fluidity or speed.
3. Reduced code: Flutter uses the object-oriented Dart as its programming language. Now, before we delve deeper into how that will benefit developers, it is essential to understand that Flutter has all the hallmarks of React Native and its programming manner is reactive and declarative. It means that Flutter doesn't require the use of a JavaScript bridge, which helps enhance the app's start-up time as well as general performance. Dart accomplishes this via Ahead-of-Time and Just-in-Time compilation. The latter enhances the development workflow by enabling hot reload to refresh the UI during development without requiring an entirely new build.
One must not forget that Flutter is relatively new in the market and is bound to have certain flaws. So, it is essential that we also take a look at its cons:
1. Only for mobile apps: Web browsers don't support Flutter and is meant solely for smartphone apps. It is an essential consideration while developers are evaluating the technology stack they wish to work within the future.
2. Lack of functionalities: Once again, since the framework is a newbie, developers might not be able to find every feature that they need.
3. No TV support: Since smart TVs are a rage now, one is bound to see if Flutter supports Apple TV and Android TV. Unfortunately, the truth is that support for TV apps is virtually non-existent. At least currently.
Of course, Flutter has its shortcomings, but the fact remains that this framework has Google behind it. Moreover, this can only mean good things for the future of the technology as well as those looking to make use of it. Nonetheless, businesses must ensure that they hire the services of a trusted cross-platform mobile app development company for the nature of the services they require from a development perspective.