Why Does the Fitness Industry Require to Hire Medical Billers and Coders?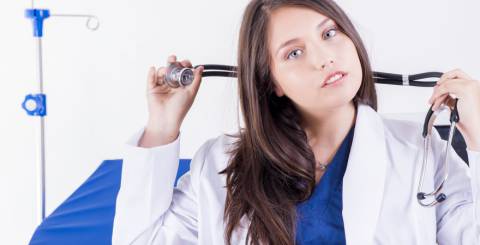 https://images.pexels.com/photos/371941/pexels-photo-371941.jpeg?auto=compress&cs=tinysrgb&dpr=2&h=650&w=940
Medical billing and coding are the essential aspects of medication administration to manage finance for health care facilities and fitness industry including; hospitals, gyms, spa salons, fitness rehabilitation centers, personal trainers, physician's offices or clinics. Medical billing and coding specialists are responsible for translating the services delivered by health care providers and fitness faculties into codes according to the standard regulations by HIPAA and determine claim reimbursements for the providers.
The Demand for medical clerks:
Medical billing and coding specialists have high demands in fitness industry as well, as there are many physicians who recommend their patients to improve their lifestyle and opt for fitness to acquire better health, they suggest their patients several fitness exercises and this information is recorded their medical claims so health insurance companies also pay fitness centers for their services. If compared to the demand for medical clerks, there is already a shortage of medical billing and coding specialists in the US. Therefore, medical and fitness industries are continuously looking for medical clerks. They propose medical billers a handsome salary package and pay them bonuses that are average of 10% to 25% of their annual salary. There is also a fast-paced demand for the fitness industry because people of every age are conscious about their health and physical appearance. Therefore, these two industries can comply with each other for optimum growth.
The Switch to the ICD-10 Coding Standard:
The ICD-10 coding standard is initiated in October 2015 and implemented for health care services as a mandatory standard for medical coding. This coding standard contains detailed information on diagnosis, treatments, doctor's recommendations, and lab results. So according to this coding standard if a physician recommends any fitness services including; physical exercise, massage or personal trainers, then this information is also forwarded to medical coders. Then medical clerks submit a claim for fitness trainers as well and ensure that they receive payments from insurance companies.
An Aging Population Will leverage the Demand for Healthcare Services:
Physicians are recommending patients to opt for appropriate physical exercise, as there are so many ailments arising due to obesity and over-weight. Therefore, an immense part of the population of the US is going to the gym and engaging with the fitness industry. That's because the average age of the population is increasing, and an older population refers to more demand for medical testing, treatments, and procedures and more reimbursement claims to insurance companies. Medical billing and coding specialists with experience in certain medical fields, such as cancer, are expected to be in specifically high demand, because of the expected increment in cancer diagnoses as the population grows. Medical coding and billing technicians are able to gain experience in hospital-based specialties like oncology and orthopedics will experience high demand for their services as well as increased earning potential.
The Increased Demand for Billing and Coding Specialists by ACA:
ACA (Affordable Care Act) has opened the opportunities for medical billers and coders, for the following reasons;
Acute medical administration
Uplift health insurance facilities
Accurate medical administration:
Many fitness business owners are seeking for the medical billing and coding professionals to perform accurate administrative tasks and eradicate administration issues to increase efficiency in payment method because wrong data can lead to more number of claim denials and ultimately the loss of their business.
Uplift health insurance facilities:
ACA strives to provide affordable health insurance services while assuring optimum quantity and quality of health facilities. So there is an increasing number of chances that the American population will demand more from health insurance companies over the next decades. It is also obvious, that due to the increased attention towards fitness centers, people also want to co-pay these gyms along with the assistance of health insurance companies. Which increases demand for medical billing and coding specialists to manage administrative tasks for the fitness industry
Conclusion
Medical billing and coding professional have significant importance in the field of medicine. As health care facilities are deviating the attention of the patients towards fitness training, therefore, they also require professionals of medical billing and coding that will help thee industries to generate an optimum return on revenue which will help them to drive and manage more generative leads.