What You Need to Keep in Mind When You Plan Your Dream Wedding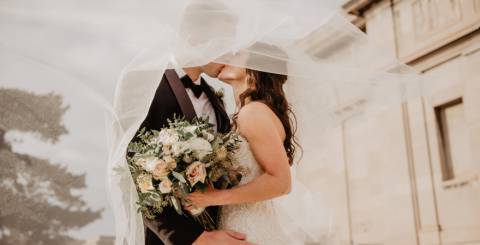 Congratulations! You and your partner have decided to take the next step – you want to get married! While celebrating your engagement was quick to organise, you might have trouble knowing where to start with your wedding.
To help you get on track with the planning, here comes some advice on what to consider before diving into the organisation of your big day.
 
Plan Far Enough in Advance
Even though you probably wish your wedding was tomorrow, there are good reasons to take some time to plan it. In average, couples spend 13-18 months arranging everything before they say "I Do". You might need less time, you might need ore, but now you have an idea of how much time it usually takes to plan a wedding.
Giving yourself enough time before the wedding takes place will make you enjoy the waiting more and avoids chaos. Before you get married, there is a lot to organise and that will take time. Especially the venue organisation and wedding dress – these both usually involve a long time searching and negotiating.
To make sure all of your guests can come to your wedding, you need to send out the invitations at least six weeks before the date. They might need to travel a long way or take a holiday from work. Therefore, you should sit down and write a plan of action as there are plenty of things to organise that you might not even have thought of in the first place.
Choosing the Right Venue
Before you start searching for a venue, you need to decide on the place you wish to get married. If you and your partner come from the same town, it can make the decision on the location easier since you both probably want to keep the ceremony close to where you are from. If you are from different cities or even countries, it can involve some further planning to decide on a place - also to give family and friends enough notice to travel.
When you have decided where the wedding should take place, it is then time to write down what you expect from your venue. If you create this list before you even start your search, it will keep you from booking too fast. It will also avoid chaos and potential disappointments if your dream venue cannot provide certain aspects that you would love to have at your wedding.
When your list of non-negotiables is written down, make sure that the final venue suits you and your partner's expectations – should the ceremony be held in a modern location, a church or a country house? If you want your wedding to run under a specific theme, then this will influence the choice as well.
Keep an Eye on Your Budget
It's no secret that weddings can become expensive, very quickly. Next to the venue rent, hotel bookings, and honeymoon, also other costs such as the bridesmaids' dresses or decorations add up. Always keep some of your budget for unexpected expenses as they like to happen. For example, your dream venue might charge additional insurance for your wedding.
With this in mind, you should plan your budget before you start spending money. Weddings can be expensive and often you need to think of ways to keep the budget small.
To minimise the costs, you could think of having the ceremony off-season. Although it comes with a higher risk of rain, a spring wedding can also have its charm by being more refreshing than a hot summer wedding.
Even if your budget may not be enough to celebrate a huge wedding with a lot of people, you should always keep in mind the purpose of the ceremony. You and your fiancé!