What are the Differents Types of Digital Printing?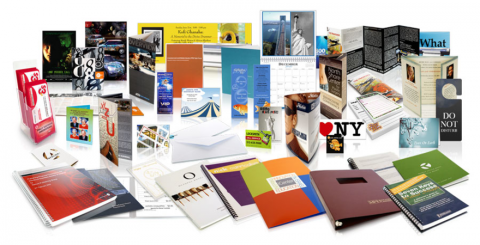 Business across the globe use reputed print stores to manage all their digital printing. This kind of service has already increased in acceptance because of the fast and quickest turnaround times that it offers.
Unlike a few years ago, while a firm needed brochure printing, then it would generally take weeks. And the reason behind it is the difficult process that took a longer time to get the job done. Not only this, before printing was a costly affair at the same time.
But these days, companies and organizations can easily design their brochures and email that file to the professional digital printing company. The printing company takes the graphic design from the laptop and then the print job starts, it is that much easy. The benefit of digital printing services is certainly the cost. It saves organizations million every single year, in comparison to what amount they would actually have paid before.
Needless to say, there are numerous different kinds of jobs which could be done using this beneficial method. Due to the quick turnaround times, this kind of service is perfect for the smaller runs. While larger runs benefit from the offset printer.
Well, one of the most common reasons firm's select large format digital printing services is for the printed materials. The best part is that business cards can easily be printed within a few hours. If you are going to meet your clients tomorrow and you forget to order cards, then it is the ideal option. As everybody knows that you require professional business cards, no matter which business you actually are in.
Business Cards
Business cards are something that majority individuals never throw away. So, it must be clear as well as to the point providing the relevant details required by a client. All business cards must contain your name, company name, position, and of course contact information. And this makes a lot easier while customers wish to contact you in order to place their orders or to ask something important.
Brochure
Another top option is a brochure. The majority firms would use brochures sometimes, whether it is to market the products or items that they have or market their upcoming products. Remember that brochure must be designed professionally and also contain all the necessary contact information. It could be printed digitally in a short period of time. The color choices need to be captivating and bright as well. The brochure should provide a bunch of appropriate data and guarantee that your users get everything that they require from reading what you have passed on to them.
Organizations use brochures to offer a deep insight into their firm and what they actually do. Apart from this, they even use it for different products, to provide a bunch of services that they deliver and much more.
Flyers and Leaflets
Flyers and leaflets are another sought-after options when it comes to the digital printing. As the print agencies can directly take the print from what is offered by their users, there is absolutely no risk and threats that the finished work won't meet their needs and demands. Organizations and firms across the globe still use flyers and leaflets in businesses. Whether it is sending leaflets with the delivery which is going out, providing the users the needed insight into the products and materials that they have or they own a firm which gives flyers in specific targeted areas. Remember that flyers and leaflets must be colored brightly and provide all the contact numbers required. This allows users to understand what you do and go online or pick up the mobile is the product delivered suits their requirements.