What $1,500 in Rent Can Get You in Different Cities Around the U.S.
Looking into the average U.S. rent price you can see huge discrepancies not only from the location within a city but also from city to city. In addition to rent prices, you should take into account the amenities that you're interested in, see if they come at an extra charge, see what bills are included in the rent price. These are all things that you should put down on a list and check at all locations you visit. Make sure to have some questions up your sleeve of what to ask your landlord. As 2020 turns the corner we have San Francisco leading as the most expensive city to rent in with a median price of 4,500, while the most affordable large city to rent in is Detroit at $825 per month.
So we'll take a closer look into some large cities and see how easy or difficult finding an apartment to rent is. To make matters more interesting, let's base this analysis on the sum of $1,500 spent on monthly rent and see what we come up with. Firstly, however, let's look at the most expensive and most affordable cities we mentioned above.
$1,500 rent in San Francisco
With a quick search, at the time of this article, we only found 15 places to rent that were at prices below $1,500, let's see what we get for exactly $1,500. This should be fun considering that San Francisco is the most expensive large city for renting.
For exactly $1,500 we found a studio - that's to be expected - of 250 sq ft built in 1924 located in the zip code of 94112 where average rental prices are $3,700. This studio has one bathroom, shared laundry and - this one is too much - a no cooking policy as you only get a refrigerator and no stove. It provides easy access to the highway and is within walking distance to public transport.
Out of the other four studios we found, they were priced from $1,400 onwards till $1,500, three of them did not have a kitchen - unless you consider a refrigerator and a microwave a kitchen - and only one had both a fully equipped kitchen and bathroom. 
Another thing to note is that from our research of the five studios, only two were furnished and neither of them had a kitchen. While having lower rent might have its drawbacks, rather than renting a place with no kitchen, it might make more sense to get a roommate in an effort to get a better place and split the costs with you.
$1,500 rent in Detroit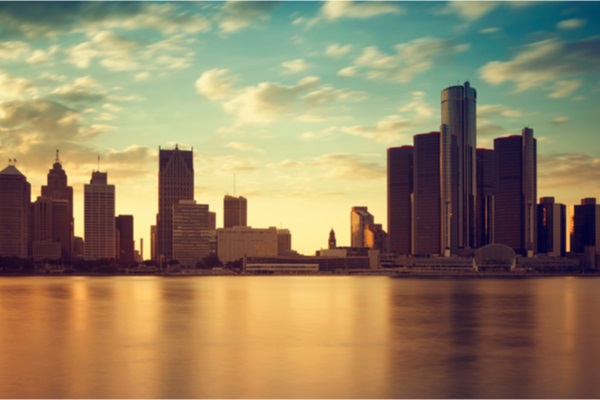 Doing a quick search on Zillow once again, we found 330 results. Let's see what Detroit can offer for $1,500, shall we? Here, the amount of dollars we intend to spend is almost double the median rent price so the option should be better.
Out of all the available listings for exactly $1,500 we did find one 3 bedroom/1 bathroom apartment in a triplex with a fully stocked kitchen, one 2 bedroom/1 bathroom condo in a condominium also with a kitchen, several 1/1 options, and only one studio. None were furnished but they all had a fully equipped kitchen and bathroom.
The average rental prices by zip code here were $1,600 for 48201 and $1,560 for 48226. Those were the two areas that brought about the most results in the search.
Finding an apartment for $1,500 in the U.S.
Something to expect is to find options that are different in the outskirts of the city than downtown. We'll look at average rental prices by zip code in some major cities as the percentage of renters is always higher in larger cities than it is in suburbs. Most people who move to the suburbs tend to buy homes in order to settle down. Taking into account the most sought out cities in the country we selected 3 major destinations across the country for renting on a budget.
Dallas, TX
With a median monthly rent of $1,700 the city of Dallas, TX will have quite a few options available. By narrowing the search to the $1,500 budget we found 26 available options. From 3 bedroom single-family homes to condos or studios, the options are accessible for any kind of household. Either fully furnished or only strict necessities, a budget rental can also provide a wide variety of amenities and realtors in Dallas, TX can provide the best options. Either close to the city center or on the outskirts, the biggest difference between the two locations are the number of amenities and the landscape. 
Scottsdale, AZ
With a median rent of $2,500, in the city of Scottsdale, AZ we found 18 available rentals for $1,500. Almost all were apartments or condos fully furnished, one was a townhouse. Here, you can generally find gated communities with many community amenities that include pools, tennis courts or gyms. No visible differences can be found in regards to proximity or distance from downtown for this price. Real estate agents in Scottsdale, AZ will make sure you find exactly what you are looking for in your price range.
Tampa, FL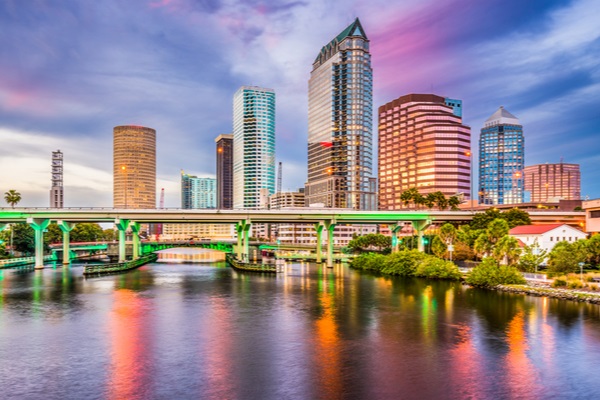 With the median rental price at $1,600, the city of Tampa, FL had 19 rentals available for $1,500 per month. From 3 bedroom single-family homes to modern condominium apartments with many amenities, you can find it all here. Realtors in Tampa, FL don't struggle to satisfy the very different demands they get. There are many options available from downtown to the outskirts. Most are fully furnished and tend towards luxury in this price range with pools, billiard tables, and gyms among the many amenities available.
Conclusion
Looking for rentals can be very exciting, just visiting all those apartments and condos and getting to pick and choose what fits your lifestyle better … sigh … you'll get to relax later, first enjoy the trip.  Finding affordable apartments in the U.S. will bring about variable prices but one thing that is important is narrowing the location. After all, while we are looking for cheap apartments to rent in the country, we are searching in certain cities.
Choosing your rent is generally done by considering your monthly income. Ideally, the amount of money spent on your monthly rent should not exceed a third of a month's paycheck or half at the most. Salaries do vary based on jobs, industries and several other factors but rent prices also vary. For instance for that same amount you might be able to get a 3 bedroom single-family