Ways to Succeed at Social Media Marketing for Your Business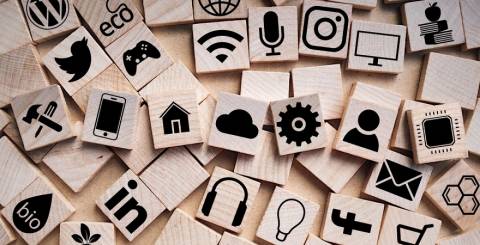 This year a lot of businesses are using social media marketing on an ad hoc basis. Aside from that they even use the social media platform as another medium to promote their brands and products, they also use in connecting with their target customer. Business owners have seen and recognize the potential of Facebook, Instagram, Twitter, and other SNS to their business social media growth.
Social media networks help reach a large number of people within seconds while reducing the cost of your marketing costs. Social media marketing can help attract your target market with the right information at the right time.
But the problem here is, there is a business that doing their social media marketing in the wrong way.  In return, their efforts are not having much success with their strategy. Either they are posting without a clear strategy or they are becoming overly promotional. And if continue to do the wrong marketing strategies, you are risking the danger that your competitors can gain market traction and exposure over your business. And this is not good, right? You need to act and make your social media marketing strategy simple and clear. Here are some of the social media marketing strategy for your business.
Social media marketing for your business
Have relevant and realistic marketing goals.
One of the common mistakes of businesses is having a mindset that they need to be on social media because this is the new trend. With online selling booming in this time of the pandemic, they see it as a new way to do business. But the problem here is, you recognize that you need to be on social media but have no idea why you have to be there.
What you need is to set relevant and realistic marketing goals. Ideally, you will set business goals on how you want your business to progress. But you need to keep in mind that it should be specific, measurable, attainable, relevant, and time-bound. You have to stop thinking, "Oh I want my business to be this and that" or "I need to gain 100M followers just like this X brand". But instead set sustainable goals to increase your brand's awareness. Goals that will help you achieve a set higher sales and improves your ROI. Also, set goals that will drive people to increase your in-store sales as well as goals that will grow your fan base.
With social media marketing, you need to connect with your audience and target customers to make them understand your brand and products better. In this way, it can benefit your social media growth. You don't have to be overly promotional with your post but instead, build a good relationship with them first. You need to make them happy to like you more, no matter how you will do it. Your marketing strategy depends on your ability to find and make your target audience happy so that they can like and share your brands and stories with others.
Decide who will be your target audience and understand them.
Other businesses think that the more followers they have the better. In some cases it is good but if you want to leads that will surely buy your products, you need a target audience with the potential of becoming buyers in the future.
That is why it is not recommended to buy instant Instagram and Facebook followers. This is for the reason that fake followers will certainly make future customers. These people will not refer to your business or will not spend money to buy your products. There is no point in having lots of followers from other countries but they cannot buy your products because you are selling a local product to a geographically distinct market.
Also, keep in mind that not all social media audiences have the same taste and preferences. You need to connect with them as well as create an impression on their minds. So much that your business will become on top of their minds whenever they search or think about buying a similar product. You need to understand your target market in order to connect with them and build a strong relationship. Interact with them through your post, learn what they want and like, and then use this knowledge to implement a much strong social media marketing strategy.
Investigate your competitors' approach to social media.
Conduct a competitor analysis to help you make a better understanding of their strengths and weaknesses. By learning what their weaknesses are, you can exploit it and make it your strength. Also, you can discover what are the strategies are they doing and produce a similar or much better version of yours.
Set up and establish your account properly.
It is important that you set up your social media account properly and correctly. Be consistent across all your social media channels. You need to make sure that you have to fill out your profiles and bios completely with the relevant information about your business. Aside from that, link your account to relevant places. If you have a business website, create specific landing pages on it.
Wrap up:
These are just some of the social media marketing strategies that you can do to promote your business online. And handling all your social media account can be a handful for a business owner like you. You can ask help from social media marketers and digital marketers in promoting your business online. They can help you maintain your social media presence as well as amplify your business in the most efficient way.