Volunteer In Israeli Reserve - Exotic Animals, Desert Wilderness, Expert Rangers and Hospitality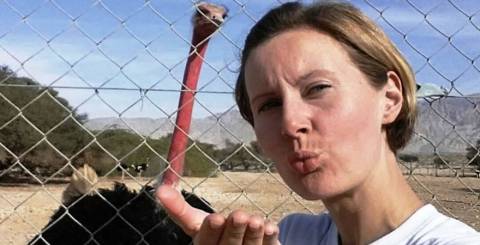 https://www.gooverseas.com
Yes!
Volunteering in the strikingly homey desert wilderness, under a pacific supervision of well-fitting rangers, to cater for hygienic, dietary and safety well-being and convalescence of exotic and endangered animals, thereto reach far over to provide welcoming conditions for visitors so that they can peacefully mingle with locally typical, Bible-related species, and learn of their life cycle and threats of extinction. This is the CORE of your delightful input in the reserve of Hai Bar Yotvata and only a FRAME of your captivating experience.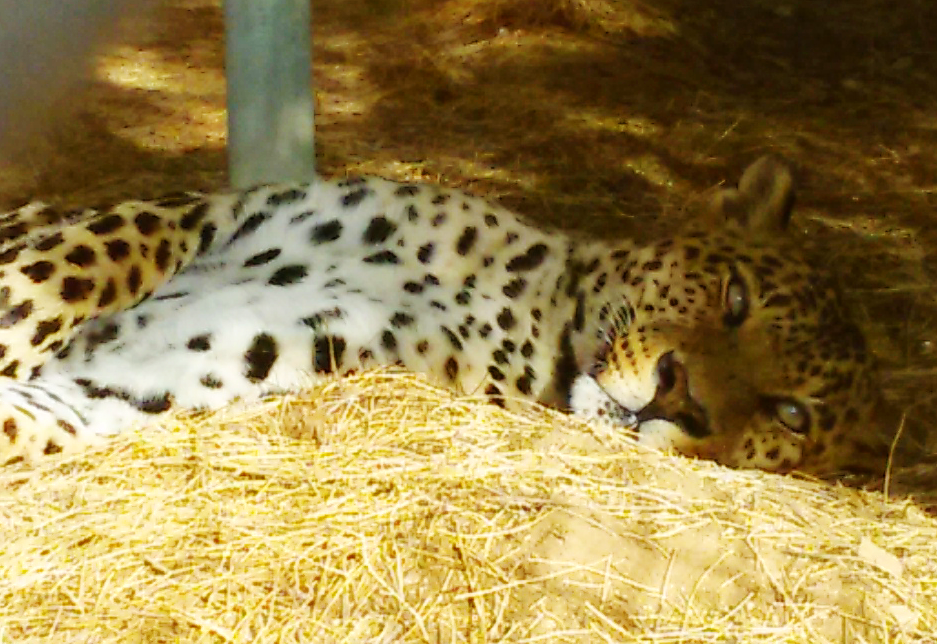 Author's Image, Source: https://www.gooverseas.com/sites/default/files/styles/1014x/public/image...
Unearthly Paradise
Situated in the respectably cultivated Arava borderline of the Negev desert, the animal reserve with its embedded residential area (incl. spacious volunteer bungalow), is encircled with the picturesque range of mountains, occassional vegetation, and a highway to Eilat, the longest Israeli road. Being a European with an immoderate density of buildings and forests, I got astonished at the scenery, evocating both freedom and firmness at the same time. I fell in love instantly.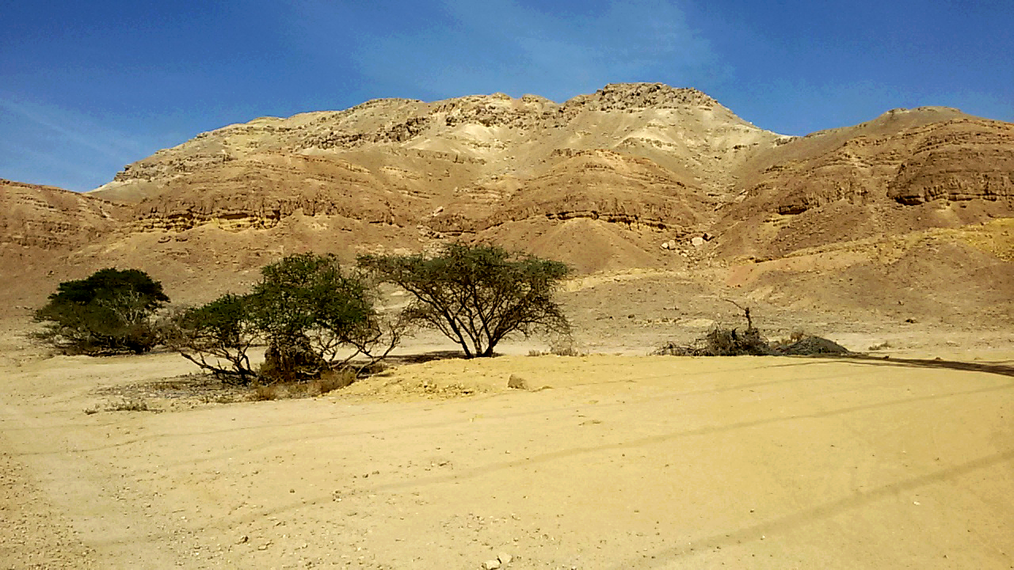 Author's Image, Source: https://www.gooverseas.com/sites/default/files/styles/1014x/public/image...
After The Workshift? Shift To Exploration
Topped with the moderate climate of Israeli post-winter and pre-spring February stay, I felt fresh enough to explore the safe pathways to nearby kibbutzim of less than 20min of walking distance. Just be well equipped and let people know, for the health insurance was already your entry ticket anyway. Since you may volunteer in a group and most likely happen to be joining already active volunteers, eventual loneliness shall be nothing but your own choice. Let alone the myriad of unique local trip opportunities, neighboring rangers, and fenced animal-run, sources of in-house fun from a guitar, books, board games, over YouTube channels on TV and Internet in general, to household or the porch, which appears to be the most favorite relax-zone. After all, peace and quiet are all you need after work and on holiday sometimes.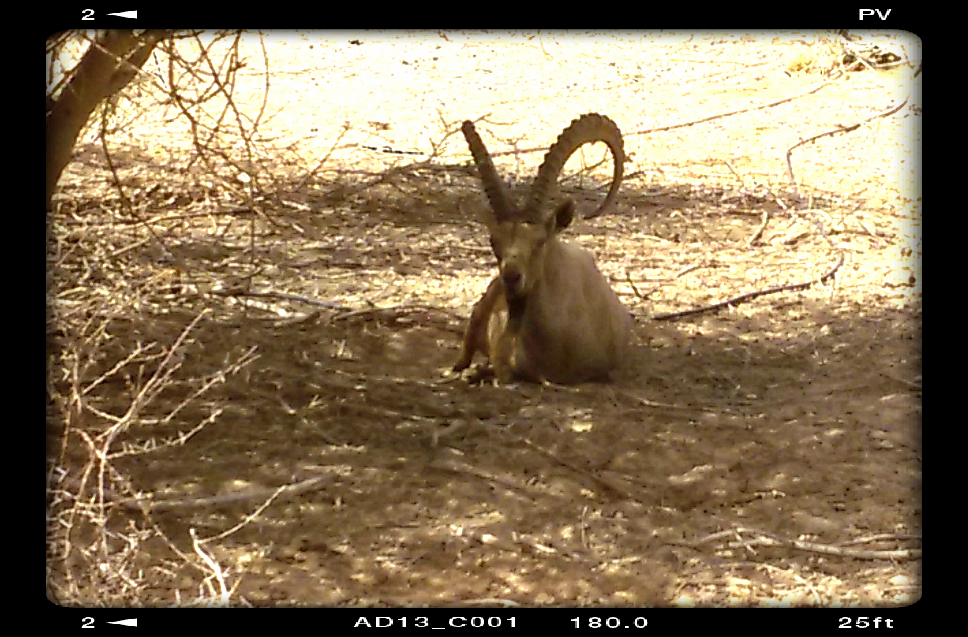 Author's Image, Source: https://www.gooverseas.com/sites/default/files/styles/1014x/public/image...
What Is, What Isn't On Daily Menu?
You are doomed to fall for the mountainous valley, occasional acacias or palm kibbutzes as they deliver an exciting scene, detached from dense civilization, yet close to Eilat. Wadi, caves, and wilderness are just around the highway. The sun rises above the strap of nearby Jordanian mountain ridges. You are going to enjoy the daily pickup with a jeep, work side by side with experienced rangers and see how handy can be the shopping done once a week per your reserves, within generous budget for the whole board of the volunteer house. Everyone shall profit from healthy detachment from mass media, although still with fast wireless Internet access and telescreen. Modern facilities are deemed a 'five-star hotel' amidst the desert and protected animals. What's included? Housing, all energy supply, Internet, sufficient grocery stipend, gas for the jeep, eventual transfers should you need, liquids and bathrooms in the workplace, working tools, and first-hand expert explanations!!!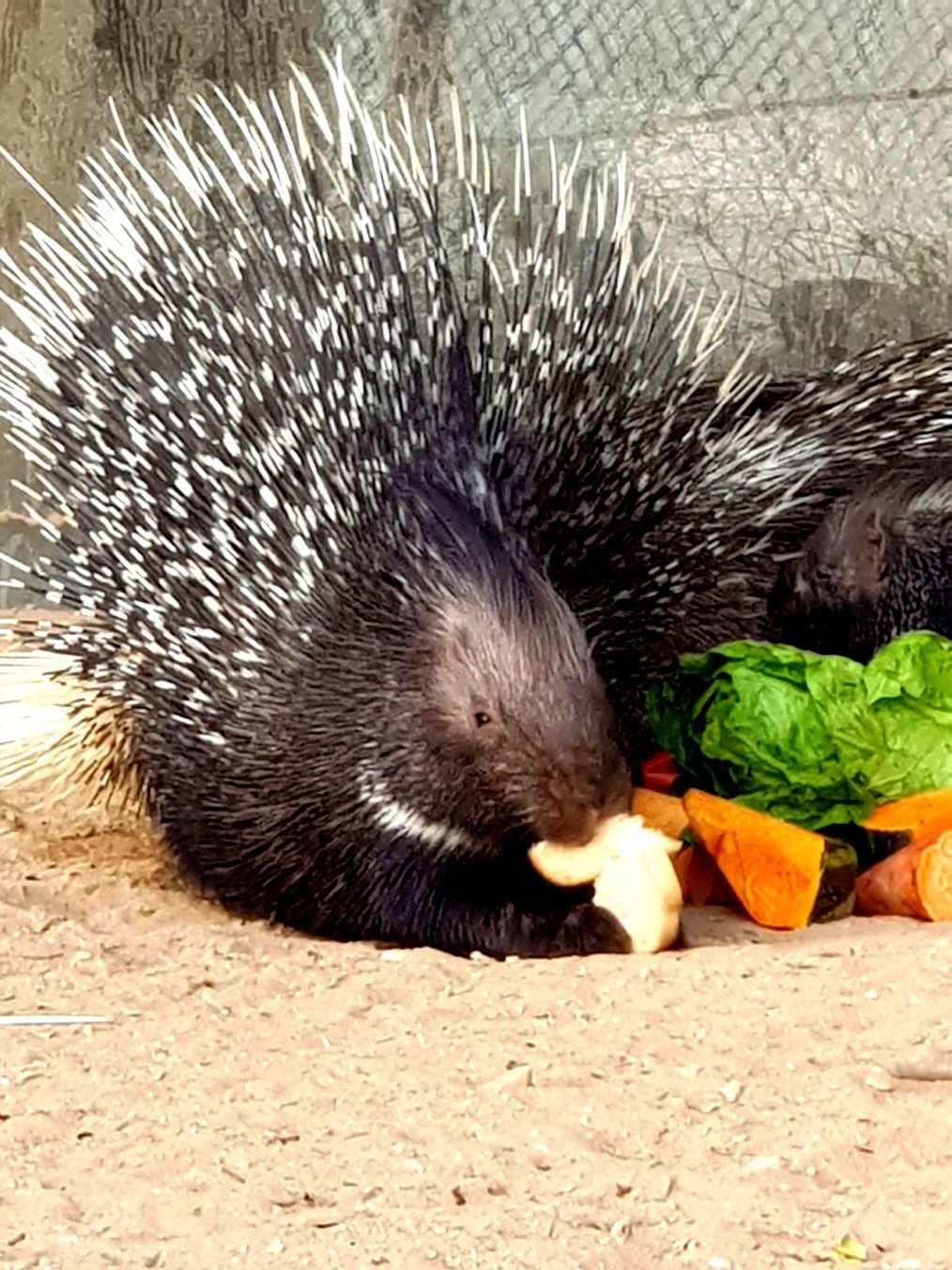 Author's Image, Source: https://www.gooverseas.com/sites/default/files/styles/1014x/public/image...
Unique Work Conditions
Other than that, the sand becomes a nostalgic article which the work leaves you with thereafter. All the year round, you will get a constant rangers' care for organism hydration. No worries about failing in the tasks - here the Rangers see to the good work and so they actively partake in the alike physical work that we do and provide a constant unbiased supervision, not only to save the animals but to protect the volunteers too. Stemming from the situation, look forward to rare assignments of breathtaking character, with high responsibility and honor, for they require professional or emergent execution. Living next door to animals' yard and continuously discovering diverse forms of minute reptiles and insects around entail the routine that many may find missing back home.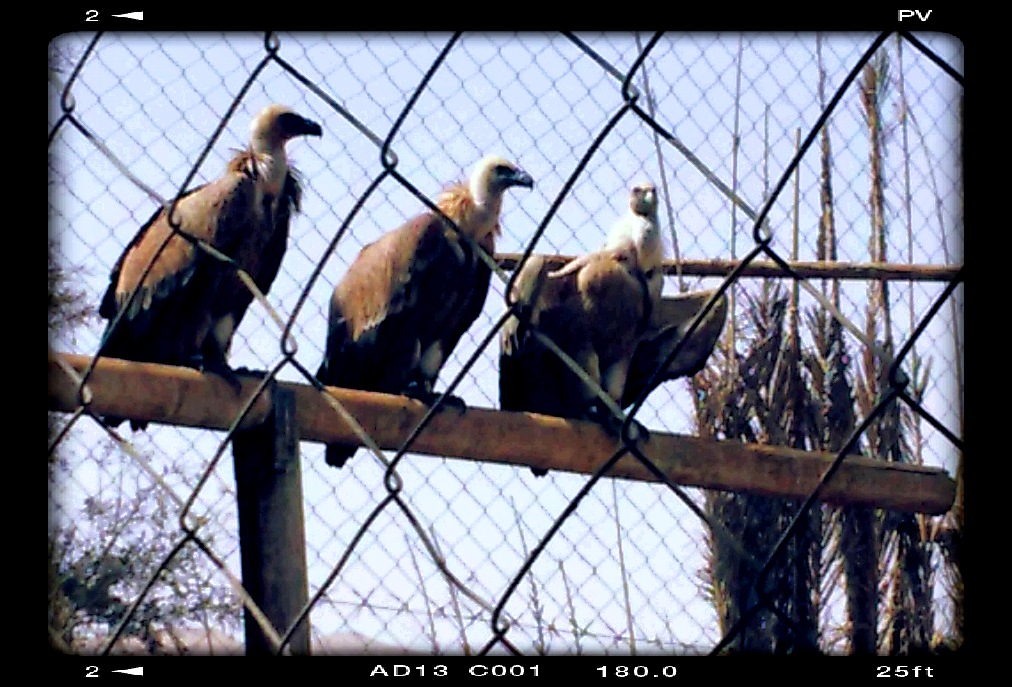 Author's Image, Source: https://www.gooverseas.com/sites/default/files/styles/1014x/public/image...
Newie-Volunteers, Stretch Your Ears
Believe it or not, the great diversity of local animals will occupy your mind on daily bases. Not only are you free to give a helping hand on weekends. Not only a beautiful grasshopper, a pert ant, an attractive lizard and other cute tiny beings may pay you a visit. Maybe that the rangers with their patient expert eye will help you see the well-camouflaged wildlife and international migrating birds, with which the very typical Hoopoe or fabulous Flamingos, for their peculiar story. Value-added depicts the chance of being invited to extra tours within the regular inspections. So get ready, make sure both your eye and photo lens are clean!
Appreciation is always the key to sustainable relationships rather than taking things for granted. The workplace is not a holiday resort. Rangers are there for the reserve, but for you too - speak to them, note them when you need to leave for the restroom, when you feel sick, if you are close to run out of food supply, if you plan to take a trip outside (e.g. to Eilat with its Doplhine Reef, Underwater World, artistic downtown, its considerable airport and many cultural sites; to ancient Timna mining site and close canyon-like serpentines; to surrounding kibutzes; to a walking distance lookout point; a bus drive either to Dead Sea or Beer Sheva) and, of course, when you are not sure about understanding the instructions.
Do not be afraid to ask, as they, too, appreciate openness, trust, cooperation, interaction, initiative, relevant questions (and compliments as everyone), for it enhances work experience and motivation on both sides. Load the phone numbers of recommended rangers onto your mobile contact list.
Should you decide to apply through GoEco, remember that there is a person you can always turn to as well; plus they will see to it that you adapt yourself comfortably and introduce you to peculiarities of wonderful Jerusalem in the company of a friendly knowledgeable guide.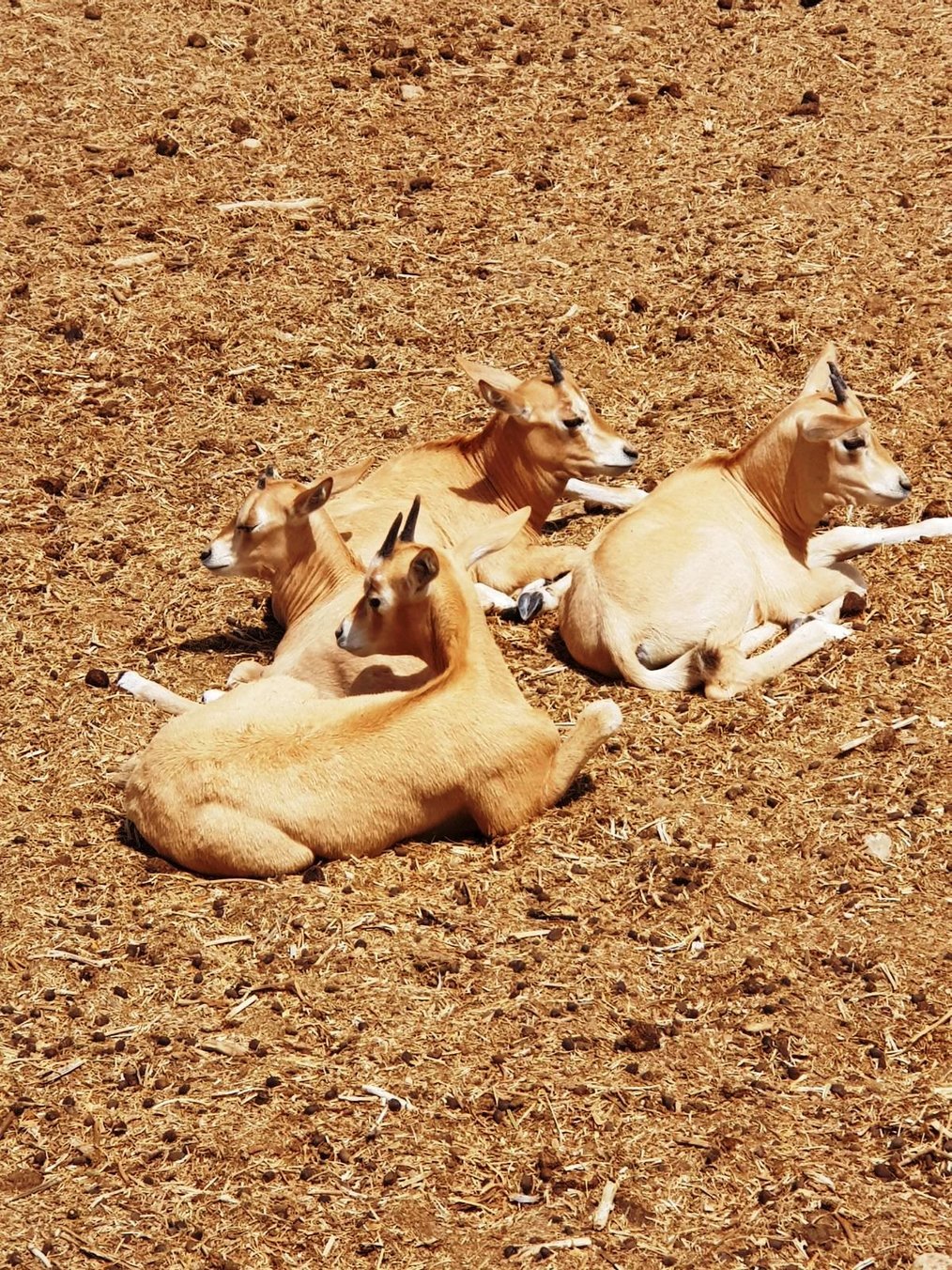 Author's Image, Source: https://www.gooverseas.com/sites/default/files/styles/1014x/public/image...
You Are Going To Survive, But Still
Wear heal-and-toe closed shoes, best possibly protecting your ankles too. Keep your head covered, as you are exposed to the sun. Sunglasses may well protect your eyes from sand in eventual wind and sandstorm. Sunscreen may come handy even in winter months. Basically, take all sent advice before departure and meanwhile the stay into account, for the reserve has a lot to deal with inside and the wilderness around to take on another issue. Don't underestimate local conditions in the first place as there might not be a vehicle available to take you to hospital when it is too late or to do the shopping when you are already out of all the supply. Remember that running the reserve does not comprise mere 'Good morning' to animals, let alone they are not the only 'beings' there - an essential part features an embedded campsite, lodging huts, and safari. Besides, also the cared-for wild fauna consists of both herbivores, as well as carnivores (predators). Hence do not expect the hyena, leopard, wolves, jackals, wild cats, caracals, vultures, eagles etc. to feed on soya meat.
Post-Program Consequences
Grateful for each second and for the natural 'embarkment' on board of Rangers' brotherhood, I felt and do feel like showing my appreciation here and there. The last night I went through nostalgic break-down as I realized the strong bonds with the fun, talented, intelligent, proud, respectful and hospitable people, as well as with Hai Bar wrapped in charming mountains and peculiar animals' sounds (how was I supposed to disaccustom myself from ostrich wooing, donkey heehaws, and Rangers' quizzical comments). I have remained surprised how friendly the desert settings can be, how 'at-home' I felt the whole month, what a healthy restoration it was from stressful daily life, from the 'omnipresent' business surrounding, traffic and construction noise, from the air pollution and cases of ill-treatment or indifference to animals back home.
Like others, I rediscovered my self-reliance and reinforced active listening. I should say that I shall come again! For many international people I talked to, this depicts an unknown side of Israel, herein still a relatively unique rescue and recovery program within the Middle East. As the world goes, media hurl promoting, as well as degrading images. Nor is the Internet explicitly 'flooded' with rich information on this distinct natural legacy and reservists' endeavor after its nature sustainability in constant fights with the municipal, business and ministry deputies. A ubiquitous conflict, where the only 'common language' is to search for a compromise between the environment and the desired growth of economics...
Check It Out!
Are you interested in getting more information or straight in booking your nearest holidays? Make your wish come true and reach GoEco global volunteer program organization or an ex-volunteer, like me, to get a nice deal, or merely see if this really would be for you!