Trouble Selling Your House? These Decorating Tips Might be the Answer
Homeowners have difficulty selling their houses for a wide variety of reasons. It could be that that sort of property isn't massively in demand right now, that there's a dip in the market or even that it's at a quiet time of year. Generally speaking, no two sales are the same.
One thing is for certain though – generally speaking, you're at the mercy of the property market when selling your home. It's a competitive industry, and regardless of how lovely your home is, there's always going to be something out there that stands in line with you.
If you're having some trouble selling your house, then the devil could truly be in the details – and our decorating tips might be the solution you've been seeking.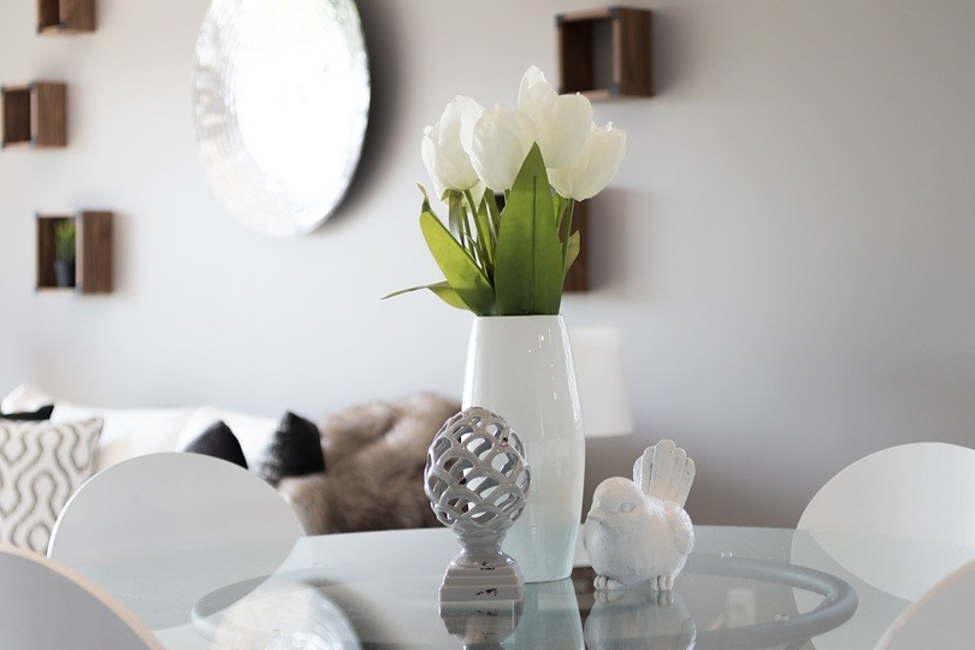 Neutrality is Key
One of the joys of owning your own home is without doubt having the freedom to decorating the space exactly as you wish. However, if you're all about bold colours and outlandish patterns, then this might be one of the reasons why your house won't sell – remember that not everybody will have the same taste that you do.
For the most part, opting for neutral base colours not only gives a space a calmer feel, but is far more likely to appeal to potential buyers. This is usually for two reasons.
The first of these reasons, is because it gives them a blank canvas to work with. When buyers are looking around properties, the vast majority of the time they're not hugely interested in what you've done with the place. They want to see what the property itself looks like in its own simplicity, in order to help them to imagine what they would then do with the place, and how their own furniture might look and fit in. This can be difficult to visualise when you're up against vibrant and busy décor, so try making it a little easier for them by adapting the space.
Secondly, light and neutral colours will also help to make the space look not only lighter, but larger. People are always likely to pay more/be more interested in properties that boast larger spaces – and regardless of what your square footage is, the more spacious it feels, the more appealing it immediately becomes.
Let Light in and Reflect it
Speaking of making rooms appear lighter and more spacious, what better way to take this to the next level than to literally fill your space with light?
In the Winter months, people will often shy away from opening the curtains, and letting the outdoors in. However, in the daylight hours this could make a huge difference to the way your property appears to potential buyers.
As we said, people are drawn in and attracted to bright and open spaces. When selling your home either open your curtains wide, or look at replacing them with some of a lighter colour and material.
Furthermore, did you know that reflecting light is a great way of creating the illusion of a brighter, bigger room? That's right – even though we don't get that much light at the moment, placing some mirrors around the space strategically could help to optimise it as much as possible.
Choose large mirrors, and place them where they're the most likely to receive light in order to reflect it well. That's literally how easy it is! Try them in a few different locations and formations before deciding on the best affect and voila, you're done.
Tidy Up the Exterior
One thing to be mindful of when selling your property in 2020, is ensuring that the exterior is every bit as attractive as the interior.
With that in mind, be sure to cut the grass, give your fence and doors a lick of paint when they need it and clear pathways. A nice little welcome mat is a lovely finishing touch too.
Remember this is the first real-life impression potential buyers get of your house. Make it count!
Dress Your Property Like a Showroom
Last of all, but by no means least, take the time to dress your property as if it were a showroom.
Put good bedding on, plump up your sofa cushions and put a bouquet of fresh flowers in the kitchen. All of these small details are actually some of the biggest difference makers in guaranteeing the overall appeal of the house itself. Take the time to be meticulous, and you'll be sure to reap the rewards.