Traveling to Upstate New York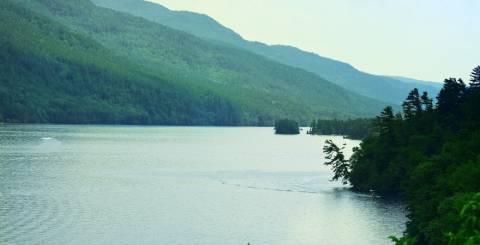 New York is one of the most traveled to destinations within the world. People flock from all over the world to see the city that never sleeps. However, New York has more than just the 5 boroughs to see – the majority of the state's area lies north of the Bronx, in Upstate New York! Upstate New York is quite the opposite of New York City; instead of cramped apartment buildings with people living on top of each other, there are sprawling landscapes with wonderful scenery to be enjoyed. While Upstate New York certainly does not garner the tourism that New York City does, there is still so much to be seen and experienced in this great area. From the low point of Westchester to the highpoint up near the Canadian border, Upstate New York has never-ending sites and activities that can be enjoyed by all. With so much to do and see in Upstate New York, it can be difficult to know how to plan your itinerary. Luckily, listed below are some helpful tips that will aid you in planning your journey to Upstate New York:
See the State Capital – Albany
While the largest city in the state (and the entire United States!) is New York City, it is surprising to know that it is actually not New York State's capital city. The capital of New York is Albany and it is a wonderful and much smaller city that should be visited by anyone traveling to Upstate New York. It is home to numerous government offices, SUNY Albany (one of the top state schools in New York), and much more. It is also a short drive from the Saratoga Racetrack, home to some of the best horse racing in the country. One of the main attractions in Albany is First Church in Albany, a magnificent church designed by famed designer Phillip Hooker, that is the second oldest church in the whole state! The best time to come here is during the holiday season, where they have altered seating arrangements set up in order to accommodate all of the extra guests.
See the Beautiful Landscapes of Upstate New York
As well as visiting Upstate New York's major city of Albany, an excellent idea is to check out all of the beauty that this region is known for. You can see lush greenery for hundreds of miles all throughout the area. Upstate is home to the beautiful Catskill Mountains and the Adirondack Mountains. Both of these regions are wonderful to visit and provide visitors with fun outdoor activities such as hiking, canoeing, skiing and so much more! Another great location to visit in Upstate New York is the vast and interesting Lake George. The Lake George area is a ton of fun for people of all ages! During the warmer months, you can go camping in the area around Lake George, go kayaking, paddle boarding, and water skiing on the lake as well. There is something in Lake George for the whole family and it is certainly a place that you do not want to miss!
Final Thoughts
While the majority of people associate New York with the grand metropolis of New York City, there really is so much more to do and see all throughout the state. While everyone should visit New York City at least once in their lifetime, it is also highly recommended that they see Upstate New York while they are at it as well! When visiting Upstate New York, as long as you remember to visit the capital city of Albany and see the beautiful scenery that the region has to offer, you are sure to have an incredible time!