Traveling Opportunities for Healthcare Practitioners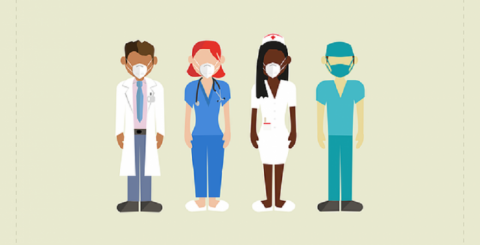 When people choose their careers, they often don't consider their lust to travel or such desirable hobbies in consideration. However, this doesn't hold for all professions. If you like traveling and are working in the healthcare industry, you're in for a treat. Hospitals are always on the hunt for medical professionals who are flexible. By flexible, they mean professionals who are willing to travel to other states and work. If you don't like staying in one area for long, this may be the job for you. 
Apart from getting an opportunity to travel, you also get full benefits such as furnished housing, rental car, and even a good salary. This article will guide you through the many jobs you can do as a healthcare professional. Once you narrow down what you like, you won't have trouble bundling a career. Here are some employment opportunities for you:
1. Become a Travel Nurse
Travel nurses work in a specific area for a small amount of time before they move locations. They're so much in demand that there is a shortage of medical staff in certain states. It happens due to several reasons. One of the possible reasons is the ratio of staff to patients in a specific region. As a traveling nurse, you can assist hospitals in the certain. Once you have completed your work, you can move to another state and start over. There are many benefits to traveling, such as a good salary as a nurse and getting your living expenses sponsored by different hospitals. However, to serve and become the best practitioner in your field, you need to continue professional medical education. To get hands-on training and receive the latest updates, you can always enroll yourself in an online MPH degree by an accredited institute at your convenience. 
2. Get Into Telemedicine 
Telemedicine is a way for hospitals to stay connected with their patients. During the pandemic, the need became inevitable while aspiring practitioners spent more time with struggling communities. To conduct a telehealth checkup, hospitals and care providers use various technologies to assess and provide care to patients. The primary services include live video conferences and remote patient monitoring or mobile healthcare.
3. A Travelling Medical Scribe
This career is still in the works, yet it is slowly gaining momentum. As a traveling medical scribe, you help doctors document their medical notes for the hospital's database. Generally, most medical scribes have a high school certificate. However, you may need additional training to become a certified trainer before you can travel. The reason behind this is you won't possibly have much time and need to scribe multiple doctors. So the faster you can pick up the medical language, the easier it will be for you to spell them and compile notes. In addition, you may travel to different areas and get compensation for accommodations accordingly. 
4. Do Travel Therapy
If you're a physical therapist, occupational therapist, or speech therapist, you are already high in demand. You may need to travel extensively between hospitals to check patients and provide care. Your timeline is about 13 to 26 weeks per patient. While you're checking them and helping them recover, the hospital will provide you with a suitable house, car, and salary. You can even take breaks in between each therapy session or continue working consistently. You are at liberty to pick out a flexible work schedule for yourself.
5. A Locum Tenens Physician
It is a Latin phrase meaning to substitute. Physicians at a time have many patients to check and even travel for medical seminars. As a substitute physician, you get to step in whenever a physician is on leave. Besides, you also gain substantial exposure to working with different patients in various settings. Your work may depend on how extensive the physician is away from the hospital. However, to pursue this field, you need to go through the lucrative process of attending medical school and becoming an actual physician.
6. Medical Device Sales Representative 
Medical devices make an integral part of the healthcare system. However, there are times when hospitals need convincing that their system could use an upgrade. For this, you need to travel as a sales rep to the hospitals to talk to their dean. It is the most travel-intensive field of the medical sector. In case you're representing a company with international outreach, you may travel abroad to sell devices. So it's safe to say that you get numerous perks because you're consistently on the road. You get to enjoy suitable lodgings, salary, and additional benefits such as an insured healthcare license to make sure you stay on the field. 
7. Pharmaceutical Representative 
The healthcare sector is always on the move to provide better medicines. That means if there is a treatment route that requires two vaccine shots, the healthcare sector rushes to bring that down to one vaccine shot. The same goes for medicines. The pharmaceutical industry is busy researching and creating medicines. However, your job is to ensure that every hospital, clinic, or pharmacy you visit is willing to sell your medicine. 
So it's no surprise that you may need to travel state-wise to make sure you get a maximum number of hospitals on board with you. Part of being a pharmaceutical representative is that you may also need to attend conferences or give workshops. 
Wrap Up
While some careers may require you to stay in one place for an indefinite time, the healthcare sector doesn't follow those rules. You get numerous opportunities to travel and explore different states and work with people from different backgrounds. That means the exposure, experience, and skills you pick up are boundless. To work in the medical sector and become a traveling professional, you can become either a nurse, physician, or therapist. You will also be a precious asset to the healthcare sector since finding professionals willing to travel is not easy. You also get an advantage over your peers with money, perks, and access to resources to make sure you continue working and traveling. So if the idea of traveling and the healthcare sector appeals to you. Consider going down this route.