The Top Ways to Add Personality to Your Dull Interior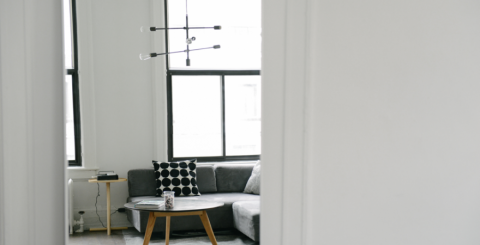 If you're someone who always puts off decorating, chances are you're now left living in a tired looking, dull space. Those plain walls that you've overlook need some attention so it's really time you go yourself into gear and added some personality to your home. What you won't realise is that there are some really easy and great ways you can do this without having to completely change everything. With some subtle additions you can make the world of difference, so here are some ideas to bring a little bit of life back into that boring interior!
Lighting
Why not try adding some interesting lighting to your room? Neon lights and individually hung lights are all the rage at the moment as they offer a contemporary look creating a magnificently modern interior. Whether you hang lights over the dinner table or choose to put up lit-up quote above your couch, it will instantly provide an edge to any room, making it really stand out against the drab insides.
Get Bold
Sometimes all your room needs is a strong and striking colour or design. Get away from that mind-numbing look and opt for something loud and proud, sometimes it's just that one item that can transform the space. This can come in the form of a painting, intriguing wallpaper, wall stickers, furniture or even your accessories such as cushions. It usually best to add a feature wall as it allows you to get creative whilst adding some vibrancy to the wall. In addition, when it comes does to this, you can spend as much or as little as you want to but just ensure that the pivot piece is daring enough to catch the eye and rejuvenate the space.
Treat Yourself to Two Tone
Expand your colour palette by adding a secondary supporting colour to your room. Whether you choose to paint the outer edges of your furniture or shelving for example, by adding another tone to the room it gives the plain space more depth and personality. This is best done when people decide to paint their interior recesses (the dip's in the wall around the doors or fire places etc). You'll be surprised just how this works! It's not a dramatic transformation in terms of workload but the effect itself feels like one. The subtle addition of a new, striking colour can make the room pop and the look will bring in you compliments from any visitors you have over.
Find That Fabulous Furniture Piece
If you have dreary walls and flooring but are longing for that bit of colour, why not pick a show-stopping piece of furniture? It's perfect for those living in rented accommodation when you're limited to what you can change. Whether it's a freestanding bespoke piece, an intriguing cane furniture piece or even a reupholstered/revamped piece of vintage furniture… Whatever it is, it's easy to install into the area and it's a great way of finding that interior interest you've been craving.
Put Patterns in Place
Lift the room with a strong pattern. Whether you introduce it through a rug, your curtains, a chair or some artwork, don't be afraid to get wild. Mixing colours with different patterns can immediately change a room in seconds. Choose your main colour and then look to stick to three complimentary tones that will fit together perfectly. It is key to consider your layout in regards to the adjoining rooms as a fascinating flow can be achieved by tying in patterns from neighboured rooms.
Develop Your Displays
A huge trend for 2016 is the installation of support lighting. If you currently have your most treasured possessions on display, why not add some LED lighting behind them? This way you can draw attention to your belongings and ultimately, show off what you have. Adding different lighting to the room, is a cheap and effective way to bring the space to life and it's no wonder why so many interior designers are getting on board with it. Whether its behind mirrors, pictures, your TV or your bed, it is a guaranteed way to add a luxurious feeling to your room.