Top Reasons Why You Should Visit Italy This Summer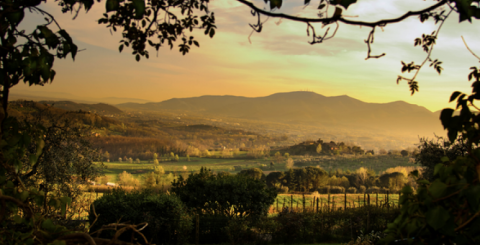 Italy is one of the most appealing tourist destinations: legendary cities, gorgeous beaches and regional cuisines, will make your experience unforgettable.
There is a country in Southern Europe that can certainly be considered one of the most ambitious tourist destinations. We are talking about Italy, the only place in the world where glorious past, cultural and culinary traditions, majestic architecture and art blend perfectly well together for a unique experience. If you haven't visited it yet or are thinking about going back for another trip, here are the top five reasons why you should come to experience 'La Dolce Vita':
Legendary cities
Florence, Rome, Venice...the names of these cities say it all. You can admire the best world-class pieces of art in the museums of Florence, discover the Roman ruins in Rome and explore the canals of Venice. It's hard to believe, but almost every corner in Italy has its story and it will deeply fascinate you.
Hot beach destinations
From "Cinque Terre" in Liguria, to Amalfi Coast and gorgeous beaches in Sicily and Sardinia, you have plenty of choice. Breathtaking views, gorgeous water colors, combined with fresh seafood or refreshing Sicilian granita, the beach experience in Italy won't disappoint you.
Valleys of Tuscany
Experiencing Italy also means discovering one of its most famous regions: Tuscany. Here you can embark yourself on an unforgettable gourmet tour, offered by exclusive travel agencies, and visit local wineries and farms to enjoy unique local food and wine, take private cooking classes and relax in comfortable accommodations overlooking olive groves, vineyards and small hill towns.
Wining and dining
Italians know how to live life and food for them is a real form of art! Each region has its own cuisine and traditions. From unique pasta recipes to the most delicious desserts, accompanied by the world known wines, you will simply fall in love!
Oh, Italians...
You can't say you have experienced Italian culture, if you haven't made any contacts with Italians. You should visit local bars, markets and other public places and you might discover that most Italians are sunny and communicative: they love to talk, they love their coffee and their families. For all the rest, we leave it up to you to discover what Italians are all about! 
Espresso 
Even if you are a big fan of tall caramel frappuccino, you can't visit Italy without tasting different varieties of coffee. There is a coffee type for basically each time of the day and hundreds of varieties of regular espresso.
Shopping
Home to two fashion capitals of the world, Rome and Milan, Italy is the place to be if you are into shopping. From the most famous Italian designers to the local shops you can find in small towns in Tuscany, you can definitely renew and refresh your wardrobe in Italy.
Aperitivo time
Have you ever heard of aperitivo? Not to be confused with 'happy hour', aperitivo is a unique and strictly Italian tradition: generally between 6 pm and 9 pm, most of bars and cafes offer a selection of delicious Italian food if you buy a drink. Especially in bigger cities, you will be amazed at how popular aperitivo is! Don't miss a chance to have one!
Vespas
Although public transportation in Italy is pretty efficient, is there a fancier way to hang around Rome while driving a Vespa with the wind at your back?
Sunny weather
Italy is not a tropical country with warm weather all year round, but if you come for a visit in summer, most regions have a sunny and hot weather, so you can get enough vitamin D for next winter!