Top 5 Vlogging Cameras Under $100: An Exclusive Overview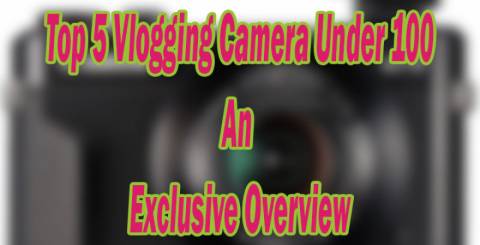 Google, copyright-free image under Creative Commons License
Vlogging has become a familiar sensation these days. Moreover, that is because of it being a convenient option for the people to follow their interests. Choosing a video camera for a vlogger puts in much work, and mostly the favorite vloggers settle for something expensive. Moreover, as a beginner investing some good amount of money on a camera is hard because of a packed budget, and most people worry ending up with a poor quality camera. However, there's nothing to fear; you will not be compromising on the video quality with these top 5 vlogging camera under 100 that we have researched upon and listed in this article keeping in mind the budget.
1. SONY CYBER-SHOT DSCW810
This one is considered to be the best vlogging camera under 100. Moreover, there is only one reason for that which is "optical image stabilization." Every other camera might have better features than this camera, but they lack this incredibly valuable tool.Here is why optical image stabilization holds so much importance: most of the vlogging videos are made while walking and recording with camera, this is the only tool that would help in getting a clearer video even when walking instead of shaky images.Other than this, the maximum video quality is 720p, and the battery life is for about 200 shots.
2. NIKON COOLPIX L32
NIKON COOLPIX L32 camera with a performance much more than average considering the price. An important thing to note is that it is the only camera with a fully articulating screen that allows you to know whether you are inside the frame or not.It owns an incredible battery life which is much more than the average battery life of even the expensive cameras. The average is about 243 shots, and this camera can last for 320 shots. The video quality is 720p which is amazing for its price.
3. NIKON COOLPIX S2900
Nikon Coolpix S2900 It only will make vlogging much easier because you will not be in need of connecting a cable to upload your videos, instead of this, you can connect the camera with your smart phone and control.It has a battery life of 250 shots with 720p video recording quality. However, it is of much lighter weight than the Nikon Coolpix L32 and also performs better regarding night recording. The maximum IOS is 3200 resulting in a bigger capacity.
4. NIKON COOLPIX S33
If you like vlogging about the various places, you travel then this is the right choice for you. It has a unique feature of environmental sealing which no other camera possesses. This feature will prevent the camera to damage while shooting extreme travel videos.You can even record underwater video with this camera.However, it does lack the unique feature of optical image stabilization which plays a significant role in shooting quality video while traveling. However, for the beginners, it will prove just enough with the 720p quality video at such a low price.
5. CANON POWERSHOT A2300
An easy to use, uncomplicated choice of vlogger cameras under $100. You do not need professional skills in shooting as this camera model is a traditional point-and-shoot model.It has a help button which gives you a brief explanation on how to use which means there is no need to look for the manual each time you get confused.It has a feature of digital image stabilization, which, however, is not as great as optimal image stabilization but it still does a pretty good job as compared to the ones that lack this feature. This camera will provide you with high-quality video of 720p under $100.
The Ending
These were the top 5 vlogging camera under $100 that are worth the experience for people who are just starting up. Each one of them has somewhat different features; it is up to your requirement what you choose. The experience with these cheap cameras will make your requirements more clear for further purchases. Before investing lots of money in a high-end camera, it is beneficial to use these and know what stories you are looking for to improve the video quality and until that time comes, these cameras will prove to be worthy.