Top 5 Things to Expect from A Reliable Office Cleaning Company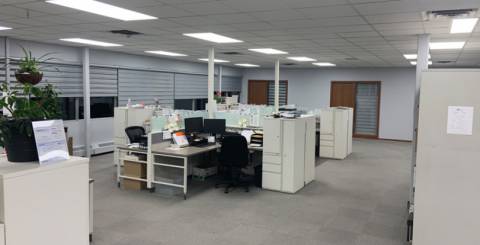 Keeping a good state of cleanliness in the office helps in portraying a positive image of your company in front of your employees, customers, and guests. Your staff members would like to sit and work in an atmosphere that is neat, clean, and tidy — a spotless condition of a workplace assists in boosting the productivity of your personnel. Many companies hire professional office cleaners to take of all the janitorial tasks.
Expert cleaners play a crucial role in maintaining an eye-catching appearance of your business and increase its aesthetic appeal to all of your stakeholders. They not only exceed your expectations in terms of achieving the cleansing results but also save your precious time, which you can dedicate to your core functions. Just consider these cleaning services as one of your business partners like suppliers, distributors, and other vendors to get the best out of their competencies.
Here are the top 5 things to expect from a reliable office cleaning company:
Excellent Reputation
The very first thing to notice about your potential office cleaning agency is how well they are recognized in the market. Make sure to check out their website to know about their list of services, whether they are according to your requirements or not. Read reviews and testimonials of their commercial clients and see what they have to say about their services.
Professionalism is a key to success in the field of janitorial services as these cleaning firms are providing services on behalf of their customers, so they better have several genuinely satisfied customers. The more their clients are happy with them, the more it shows their effectiveness and quality.
Credibility
You can judge the credibility of industrial cleaners by their insurance plans. Always hire those service providers who pay for the damages related to their services, be it in the shape of paying for their workers' medical bills or compensating for loss to your assets. Fully insured, licenced, and bonded cleaning services are some of the prime expectations of any commercial client that these cleaners must meet.
Flexibility and Customization
The high-quality office cleaning services are always flexible and customizable. No matter how big or small your office space is, you will still require customized assistance from your contracted janitors. Reliable cleaners act according to what their customers expect from them. Hence, you can tell them when to clean a specific area, and when not to, and in how many hours they should clean the entire space.
Excellent Communication
Your service provider must be ready to listen to all of your suggestions and expectations about the required level of cleanliness that you may want from them. They should be able to work according to your schedule and requirements, and that comes from having excellent communication channels in place.
Proactive and responsive office cleaners can deal with any emergent situations based on contingency plans developed in an association with their clients.
Quality Tools and Supplies
Your prospective commercial cleaning services and building maintenance experts must believe in providing the highest quality services across the board. It includes providing high-standard cleaning tools and supplies to their janitorial workers so that systematized washing and scrubbing is achieved. Apart from making effective and efficient cleansing, the chemical and detergents they use must be both eco-friendly and human-friendly to maintain a fresh and healthy work environment.
Commercial cleaning firms must ensure premium and value-added services. If they have all the qualities that are mentioned above, then you have got a reliable office cleaning company on your hands that will most probably exceed your expectations.