Top 5 Most Dangerous Cosmetic Procedures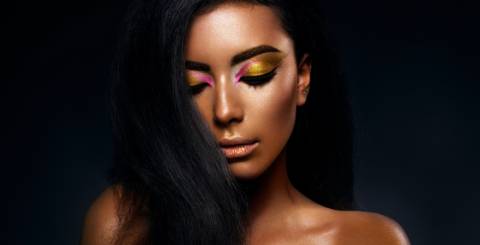 Many women and men dream about a beautiful, healthy, radiant skin, hair and nails, but, unfortunately, this dream is not always true. Trying to achieve these dreams in a clinic or through home remedies often does not give the desired results, sometimes they can even bring harm.
Cosmetic procedures - a guarantee of beauty, youth and health?
Modern beauty salons and clinics offer customers a huge assortment of cosmetic procedures. They confidently promise the effectiveness of each of them, listing the advantages and features, but keeping silent about the most important thing - about the dangers and harm. It's a sad phenomenon, but the fact remains. Often, even a simple procedure can turn against us and harm not only the skin and hair but also health in general.
It's surprising that many people spend more time on purchasing gimmicks, rather than searching for a good beauty salon and a professional cosmetologist. But not all specialists have sufficient experience and high qualifications.
Procedures that are incorrectly performed threaten with many troubles and problems in terms of health. Therefore it is very important to find in advance the best option for cosmetology services. Ask your close friends and acquaintances about the quality of this or that procedure in it. Hoping to find honest reviews on the Internet is stupid and unreliable, it is likely that they are written by ordinary people who receive compensation for their work.
The Most Popular Procedures and Their Side Effects
1. Laser hair removal
Removal of unwanted hair is one of the most popular cosmetic procedures among women. The procedure uses a special device that emits a laser beam that burns the hair follicles, which leads to their destruction. A number of laser hair removal sessions promise enticing results - forget about unwanted hair forever.
Unfortunately, this technique is imperfect and represents a danger to human health. Improper use of the device and improperly set parameters can lead to side effects such as severe burns, hyperpigmentation, an allergic reaction, folliculitis (an infectious lesion of hair follicles), as well as conjunctivitis and partial or complete loss of vision. Some scientists argue that laser hair removal can cause hormonal imbalance.
2. Fish peeling
Fish peeling (or fish pedicure) is one of the latest trends in cosmetology, which have recently appeared. The procedure is performed with the help of small fish Garra Rufa, which eats the dead skin cells on the feet, making it soft, smooth and velvety. Peeling using this fish does not cause pain and other unpleasant phenomena, on the contrary, during the procedure, a person gets pleasure in the form of a light massage.
In addition to comfort and beautiful skin, peeling fish can cause damage to health. Scientists have conducted studies, the results of which revealed that fish are able to infect humans with skin diseases (for example, atopic dermatitis, psoriasis, etc.). This is due to the late and irregular cleaning of the containers in which the peeling is performed.
3. Chemical Peeling
Chemical peeling is aimed at exfoliating dead skin cells of the face and body. It is believed that this procedure eliminates pigmentation, spots, and acne, smoothes wrinkles and irregularities, makes the skin elastic, fresh and radiant. But, incorrect use of acids during peeling has a number of negative consequences, therefore, it is necessary to trust its implementation only to a professional.
Chemical peeling is too hard in relation to the skin, it leads to thinning of the upper layer of the epidermis, dryness, and even premature aging (with abuse of the procedure). Often, chemical peels cause severe irritation, itching, and redness. Carrying out the procedure at home can cause burns and blistering that can lead to scarring.
4. Ultraviolet teeth whitening
Each person wishes to see a beautiful and snow-white smile on his face. To fulfill their dreams, people are willing to spend a lot of money and attend any procedure that will whiten their teeth in a short time. Many people turn to the ultraviolet bleaching procedure, which involves the use of a hydrogen peroxide solution that penetrates the enamel and makes the smile pearl white.
But many cosmetic dentists state that such a procedure has some "pitfalls". Hydrogen peroxide solution thins and damages the enamel, of course, it does not lead to tooth loss, but their condition will be affected (with age). In addition, the solution removes calcium from the tissues of the teeth and, as a result, they become fragile and sensitive.
5. Permanent makeup
Permanent makeup is designed to eliminate the flaws of nature. Thanks to this procedure, you can fix many of the flaws in appearance and get makeup that does not require daily application and rinsing. The essence of permanent makeup is to introduce special pigment in the skin layer.
With the proper work of a specialist and thorough disinfection of instruments, the risk of various infections is negligible. But, no one is protected from intolerance to the components that make up the dyes, they, in turn, can cause irritation and compaction, which will be very difficult to get rid of later. Moreover, permanent makeup can cause trauma to nerve endings, which is fraught with many problems.