Top 5 Holiday Attractions in Hong Kong
Hong Kong is a magnificent region of China and the world's most favorite holiday destination in all over the world and the counter of visitors here proves the same as it is the world's most visited place. So get your Hong Kong Holiday Package with repotted travel agency to enjoy the thrilling adventure.
Here are top 5 best holiday destinations in Hong Kong
1.    Symphony of Lights: -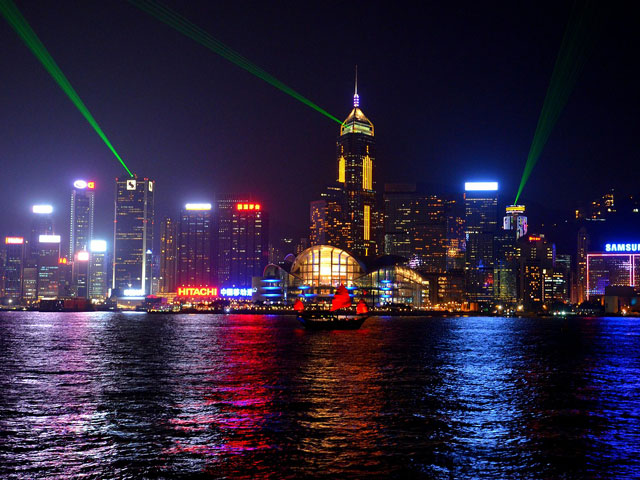 Hong Kong ranks first for the "World's Best Skyline". It is a must see sight, especially at night. Just sit back and relax on Tsim Sha Tsui's promenade for the famous A Symphony of Lights show. A Symphony of Lights holds a Guinness World Record for the world's largest permanent sound and light show, and it is one of the many records Hong Kong holds that you shouldn't miss.
2.    Ngong Ping 360, Tian Tan, Big Buddha: -
It is the world's largest seated bronze Buddha statue. It was completed in 1993; the Buddha sits atop Lantau Island at Ngong Ping, and reaches a total height of 112 ft tall. On a clear day he can be seen from as far as Macau and Mainland China. 
Ngong Ping, including the Big Buddha and Po Lin Monastery, is open every day from 10:00 am until 5:30 pm. There is a small fee to go inside the Buddha, but visiting the outside area is free of charge, just be prepared to climb a whopping 268 stairs.
3.    Hong Kong Disneyland: -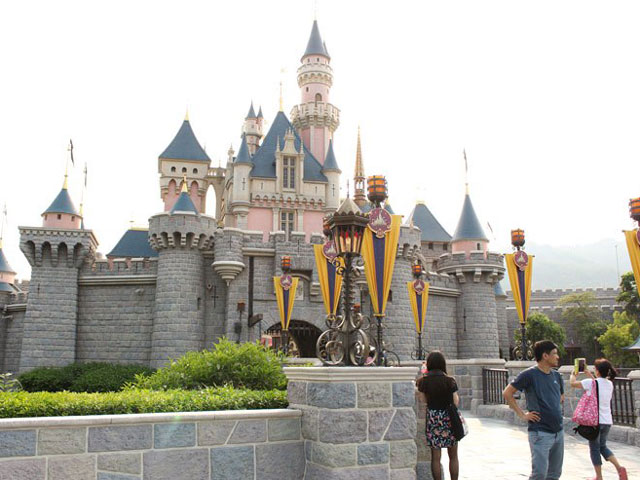 Don't forget to get the Hong Kong Disneyland package as this theme park is very similar to its Magic Kingdom counterpart in Florida–only a miniature version. Complete with 6 main sections: Main Street U.S.A., Fantasy Land, Tomorrowland, Adventure land, Toy Story Land, and Grizzly Gulch, there is more than enough to see and ride than you'll have time for in one day. 
Throughout the year special events are held that you won't want to miss– Disney's Haunted Halloween, Disney's A Sparkling Christmas and Disney's Chinese New Year Celebration. There's always something for everyone at Hong Kong Disneyland.
4.    Ocean Park: -
Opened in 1977, Ocean Park may be much older than its competitor Disneyland, but it is also more educational and a better representation of Hong Kong's culture. Apart from offering the thrill rides that Disney lacks, Ocean Park also features animal exhibits and aqua marines. Similarly to Disney, Ocean Park also offers special events at Halloween, Christmas and Chinese New Year.
One of the highlights of Ocean Park is the opportunity to see giant pandas. Ocean Park is committed to animal conservation in Hong Kong and throughout Asia. Part of all proceeds from ticket and merchandise sales go to the Ocean Park Conservation Foundation in order to keep supporting various conservation projects.
5.    Repulse Bay: -
Repulse Bay's name comes from a 19th century battle in which the British army repulsed attacking pirates. Today, Repulse Bay is a luxurious residential area with the wide, wave-lapped beach is popular with locals and visitors alike. Popular Repulse Bay can be reached in a 20-minute bus from Central.
You can also opt for Hong Kong Macau Shenzhen holiday package for a complete Hong Kong tour.
So book your Hong Kong Holiday Packages with La Vacanza Travel as we guarantee lowest rates for all sightseeing, activities and things to do worldwide. With our customer service par excellence, book online and relax, our expert team will take care of all reconfirmations and special requests. So what you are waiting for, feel free to contact via any convenient mode of communication according to your choice and enjoy the best time in a wonderful and memorable way.