Top 5 Duplicate File Finder and Remover Tools for Mac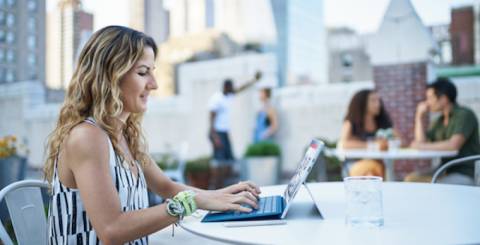 Duplicate files accumulate on your system due to various reasons like file sharing, file downloading, data backup, etc. Initially, these files don't affect your system but once they accumulate in large numbers it starts creating speed and performance-related issues with your Mac. To deal with it either you can opt for manual cleaning to remove all duplicate files with extensive manual efforts or you can use certain duplicate file remover tools for fast and smooth results. In this article, we can discuss some of these tools which are useful to make your system cleaner and organized.
Duplicate files fixer: This is an advanced and user-friendly tool which offers you accurate results. It supports various platforms like Mac, Windows, and Android. It incorporates an easy and intuitive scanning process to find fast and accurate results. It helps you organize and de-duplicate your system in an effective manner. It offers some unique and useful features to help you find and eliminate duplicate data from your system. Let's discuss some of these features here.
•    It easily identifies various file formats to find better results. Using this tool, you can find identical photos, texts, audio, and video files instantly.
•    It offers a backup feature before you delete files. You can exclude any folder or file if you don't want to scan that for duplicates.
•    It also scans and finds accurate results from your external device. You can attach pen drives, external disks, etc. to scan for similar data.
•    Using this tool, you can set the criteria for the software to get more comprehensive results.
•    You can also view scan history and adjust the settings for better results.
•    It uses smart and advanced scanning algorithms to find and delete duplicate files instantly.
MacClean: MacClean is an efficient and professional tool to help you free up storage space and speed up your device. It helps you find all sorts of duplicate files including music, pictures, video, document, and other files in a smooth manner. It offers some amazing features like:
•    Its "Smart Select" option helps you select duplicate files by 1-click.
•    You can select a specific group like songs, documents, images, etc.
•    You can drag & drop folders to scan files.k
•    Supports multiple languages.
•    Supports various Mac variants.
Gemini 2: It helps you locate and remove similar files even from the remote corners of the system. It scans the whole disk with lightning-fast speed and displays results. Gemini 2 helps you clean all sorts of files and helps you find and remove duplicate files from iTunes and photo gallery. Its algorithms remember the pattern of file deletion and help you provide instant results in the future. You can preview files before deleting them. It sends deleted files to system Trash so that you can recover accidentally deleted files from there. Else you can delete them from Trash permanently.
Easy Duplicate file finder: This app for Mac allows you to find and eliminate duplicate files instantly to recover some precious storage space on your hard drive. It offers a simple process where with few clicks you can find and delete lots of similar or exact-looking files easily. It offers instant search results to recover some storage space. Its easy interface helps you understand to add files and to remove them easily. You can use this useful tool to keep your system more organized and efficient.
DupeGuru: dupeGuru is an efficient tool to find duplicate files on your system efficiently. It helps you find similar or exact looking files on the basis of similar file name or content.  Its filename scan feature uses a fuzzy matching algorithm to find similar filenames even when the files are not exactly the same. Other than deleting duplicate files you can copy or move them elsewhere. It supports multiple file formats like music, pictures, documents, etc. to find and remove duplicates from there.  There are multiple filters to helps you find accurate results. It runs on Mac OS X and Linux. It supports multiple languages.
You can use these amazing tools for instant and accurate results. These tools help you find and remove duplicate files even from the remote corners of your system.  Using these tools can prove time effective and saves a lot of your efforts too. These tools are strongly recommended to get rid of all identical data instantly.