The Top 3 Reasons Why Real Estate Agents Need to Partner with Credit Repair Services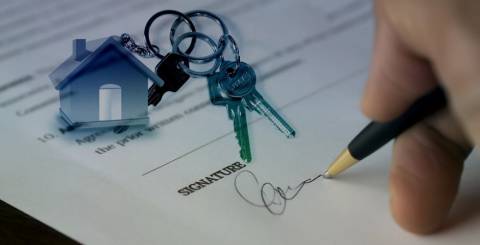 https://cdn.pixabay.com/photo/2018/09/25/09/17/sale-3701777_1280.jpg
"Talent wins games, but teamwork and intelligence win championships." — Michael Jordan
In order to effectively scale your business and offer top quality products and/or services to your clients, it's imperative to partner with other businesses that are relative to your industry. Not just any company, but a company that matches your level of expertise in your line of business.
This is why partnering with a specialized Top-Tier Credit Repair company is the ultimate solution for any potential home buying client, that's looking to purchase or finance a home.
1) Collaborating with a Top-Tier Credit Repair Company is the Ultimate Partnership
It's very important to know that all credit repair companies Do Not perform the same.  There are very few credit repair companies that have a 50%-70% success rate within 2–3 months. And most credit repair companies will charge a little under a $100 per month, and take between 12-24 months to get you at a 40%-50% success rate. Now, the "perfect" partnership with any real estate professional are credit repair services that have a 90%-100% success rate within 1-2 months. I'm pretty sure that we can all agree that no one likes to waste time and money. And if your potential home buying client is looking to close on a deal, I'm sure you and your client would rather close on the deal sooner than later.
And we also know that real estate professionals could close more deals if more potential home buyers had a higher credit score than 620.  Let the credit repair specialist know that if they can't perform at an 80%-100% success rate within 1-2 months, then they're not the company you're looking for.
However, the clients that have a credit score lower than 700 would value the realtor's service so much more, if they could offer them a lower interest rate for the term of the loan. Given the fact that any serious potential home buyer would have 3% or higher reserved for the down payment on the home, it would make better sense to utilize a portion of the down payment money to obtain a higher credit score so the client can pay less on the mortgage for the term of the loan.
Although some things are easier said than done, and all credit repair services aren't created to be equal (and that goes for any niche or industry), there is a formula to finding the right B2B opportunity. I understand that there's a grey area in regards to working with a credit repair company that you've never worked with before, and most companies will make it seem like they can legally remove all the negative accounts. However, just like in any industry, you have the good and also the great service providers.  The difference between the two is that the great service providers have several ways to get the job done, whereas the good provider is fine with performing slightly above average.  
 
2) How to identify and scale with unstoppable growth potential
Now that you've narrowed down to which credit repair company you would like to try out, you should let the credit repair specialist know (honestly) how many potential leads you could bring to him or her based on the performance of the first client. This should be a motivating factor for the credit repair professional to complete the job sooner, than later since this industry is so over-saturated. Stay in touch and keep following up with the credit repair agent to find out when the first and second rounds of disputes are being submitted.  
I'm going to give you my two cents on how to identify the best credit repair companies that will yield the best results.
Asking the right questions that will make the most sense, will help you in finding out if the credit repair company has a high or low success rate. Ask the credit repair agent what is the turnaround time frame and what's the success rate they have with their clients on average.…if the answer is, "well, it's up to the credit bureaus", that means the credit repair agent is using a generic letter that's been circulated online for 6 months or more.
The credit bureaus change their P.O. Box number and phone numbers every few months and they are fully aware of dispute patterns. You see, the credit bureaus don't have the man/woman-power to read hundreds of thousands of credit repair letters they receive on a daily basis, so each letter goes through a machine that's designed to recognize these dispute patterns. If the verbiage on the letter is the same letter that's being used by hundreds of other credit repair companies…the dispute will get rejected and the negative account(s) will remain on the client's report. So it's very important to ask the company how effective is their credit repair letters and are they abiding by the laws under the FCRA (Fair Credit Reporting Act).
Furthermore, you should ask the credit repair professional, do they only dispute with the credit bureaus, and do they also dispute with the creditors as well. You only want to deal with a credit repair company that knows how to effectively dispute with both the credit bureaus and with the creditors because this is how you would also know if the company has a high success rate or not.  
If you start to see some or most of the negative accounts being removed within 30-60 days, now would be the time to let the credit repair company know that you would prefer to make a commission on each lead you bring to them.    
     
3) More Funding Opportunities
Most Top-Tier credit repair companies usually have partnerships with an array of personal and business funding companies, equipment leasing finance companies, and various other lending institutions.  These resources would be a great benefit for you and your clients in a residential or commercial real estate opportunity.  Believe it or not, plenty of people that are looking to clean up their credit are not doing it to just get a new car or a new home…you also have small business owners that may want to obtain business funding for real estate investments.
Let's say you have a potential client that's looking to buy and flip houses, but they don't have enough capital and may need to remove some inquiries to raise the credit score.  To the realtor, someone with a low credit score may be seen as a "low-hanging fruit" type of client but a top-tier credit repair company could expedite the process and bring up their score within 30-45 days.  Never rule out the possibilities of a potential client based on a low credit score, because that same client (that already have a reserved down payment amount of money) could potentially turn into a win-win situation for each party involved.