Top 10 Travel Tips For Owners Of Tenerife Property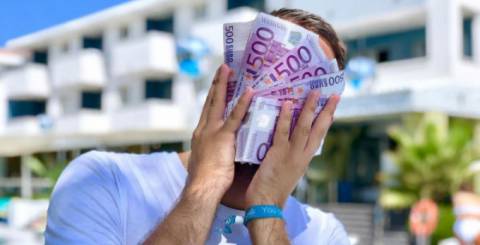 If you own a Tenerife property then check out the following 10 tips to help you save money and time whenever you are visiting your holiday home on the island.
1.
You may be patting yourself on the back due to saving money on your low-cost airline flight, but if you travel to your holiday home on a regular basis you can save even more money. Enroll in an airline loyalty programme and you'll soon discover that you are receiving flights that are absolutely free! 
2.
It can be very expensive to leave your car at an airport in the UK, so it's definitely worth it to spend a few minutes comparing rates.  Rates can be compared online and then you can get your parking booked before you leave, which will save you a nice sum of money. 
3.
Once you own a holiday home, you shouldn't have to check baggage in and out. There is no point in having to shuttle your holiday clothing to and fro every time you visit.  Why not just leave everything inside of your sunny holiday home? That way, when you depart you will be able to relax inside a VIP lounge until it's time for your flight to leave, and then after your flight arrives, you'll be able to sail past the queues of hot tourists with just your hand luggage and be the first person on the beach!  Not only will that save you time, but you'll also save the risk of overweight supplements and charges.    
4.
Another way you can save having to go through airport queues is check in online and just print out your boarding pass.  Make sure to use an airline that offers online check-in so that you can begin your holiday with a big smile on your face as you're strolling past the waiting crowds.  
5.
Multi-trip travel insurance is a lot less expensive compared to having to get a brand new travel insurance policy each time you're visiting your sunny Tenerife property.  Get a policy that has been designed especially for foreign owners, and that will cover you even if your main residence is your home abroad. Remember, if you are a UK citizen who is traveling in Europe, you'll still qualify for free health care if you have your European Health Insurance Card.  It covers many although not all issues. 
6.
Taxi prices at the airport are always increasing in price, but you can get a transfer booked in advance before leaving home and save a lot of money and also beat the taxi queue. For example, when a couple arrives at South airport in Tenerife, it would cost just €11 Euros to use a transfer shuttle to the popular resort Los Cristianos at only a fraction of what it would cost to pay for a taxi.   
7.
Here's a great idea from one of the leading currency specialists in the UK.  Prepaid cards can be used at thousands of outlets and cash machines.  They work the same way that a debit card does. It's just as easy to load funds onto the card as it is to top up your Pay As You Go mobile phone.  You can top it up online at any time.
8.
When staying at your holiday home, don't use your UK mobile phone; you might incur international roaming rates.  They might have come down in price, but they're still not cheap. Instead, place a pay as you go SIM card into your phone whenever you're visiting and on leave the new number on your voicemail. That way, any urgent caller will be able to find you still and it won't cost you anything. Your outgoing calls will be much cheaper as well. Just top up when needed.   
9.
Learning the lingo can help you save both money and time if you own a foreign home.  It isn't necessary to be fluent, but even having a basic level can help you if you own a property in a friendly place like Tenerife, where most people are patient and even helpful when you attempt to speak their language.  While you're visiting Tenerife, you could take a language course.  
10.
Saving money and time begins before you even purchase your holiday home.  If you choose a good estate agent, then you'll get solid advice and help long after moving in, and you won't have to waste valuable holiday time having to chase pieces of paper around due to your agent doing a bad job.  If you're really lucky, your Tenerife estate agent will be able to help you earn money off of your holiday home through promoting your property rental to tourists with free entry on their rental website!