Top 10 Reasons To Visit The Hamptons During Winter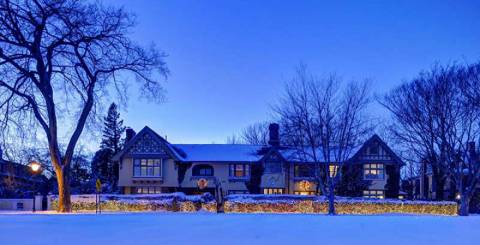 The atmosphere in The Hamptons, NY is a combination of sophistication and relaxation. The nature of the area not only makes it a perfect winter location but a destination where one can revive and enjoy. Tourists from all lifestyles come from different countries to the Hamptons to seek an event filled winter vacation. If you go to the countryside, you will see farms, vineyards, beaches, old harbors, marinas, fishing boats, yachts, lighthouses, wooded hills and stone walls. It is no wonder then that The Hamptons is heaven for tourists in the winter.
Research has revealed that there are huge benefits to take a vacation. It helps in improving relationships, maintaining a healthy balance between work and personal life and for health and refreshment as well. Visiting a place as beautiful as The Hampton is where you can reap all these benefits and more.
Different crowds go to different areas. In Montauk, one can find music, surfing and lazy afternoons; East Hampton and Southampton usually attract the best bands, couples, and billionaires; and Sag Harbor has always been discreet and family-oriented. There are multiple reasons that justify why The Hamptons, NY is an excellent place to go for a winter holiday. These are a few of them –
1. Great deals at luxury hotels
In most places the month of December is considered to be the off-season. However, during this month there is a good chance that you will find the best rooms available for lower prices. Many hotels offer extra amenities during the winter, like complimentary lunch, or spas visits. While some Luxury hotels charge higher prices during the holidays, other grand hotel do the exact opposite. So if you are looking for a beach escape during Christmas, consider staying at The Baker House 1650 or The Maidstone. They try to build a good relationship with their visitors and hence offer good discounts and special accommodation.
2. Beautiful pristine beaches
Once air tickets and accommodation are paid, a beach holiday is surprisingly easy. Go to the beach with a six-pack of beer and sandwiches, for lunch and late-night fun. Most of the best hotels in The Hamptons are within walking distance from popular beaches. During the summer, beaches are overcrowded and dirty while in winter you would see nothing but sand. People enjoy vacant beaches for relaxation and date with someone special.
3. Shopping
One can shop for the trendiest items in the town of The Hamptons. You can stroll through stores and buy clothes, jewelry and gift items like books, hats, candles, coffee or perfumes. During the summers, people spend their time hanging out at the beach, but in the winter, it is convenient for people to visit stores in the Hamptons to shop. Some places for good shopping are the Goop market in Sag Harbor for bags, shoes, and swimwear; Montauk for linen dresses, shirts, and bracelets; Kirna Zabête in East Hampton for luxury women's clothing and so on.
4. Wine Tasting
Tasting wine is one of the best things to do in Hamptons. At Wolffer Estate Vineyard, you can taste an amazing glass of wine, while having a warm candlelight dinner with live music, from 5-8 pm. Summers may not be that enjoying but winters are great for wine as the weather plays it part to accentuate tastes and to help you feel warm from inside. The Duck Walk Vineyard and Channing Daughters Winery are places to visit if you have a penchant for tasting wine.
5. Delicious lobster tasting
You can find famous lobster restaurants and seafood markets in East Hampton. For more than a quarter of a century, the fish market has been busy with local catches, so this is a great place to stop by and taste the lobster. But not only do they serve lobster rolls, but they also appreciate daily specials such as spicy clam soup and crab salmon and a crust on the Parmesan risotto.
6. Christmas special dine
Many amazing restaurants are a reliable source of fun for the whole family and offer a selection of locally prepared soups, lunches, children's events, and live music. For exceptional food and chic environment, book a table at any of these all-time favorite restaurants: Serafina, The Clubhouse, Cove Hollow Tavern, Fresno and Navy beach.
7. Explore local attractions on a bicycle
If you are tired of walking or traveling in your car then rent a bicycle or bike to enjoy the surrounding on your own. You can plan these luxury excursions during winters; a pleasant long walk or ride leads tourists through the beautiful landscape of Long Island, which includes views of the Bay, farmland and vineyards, old houses and local wildlife. You can also rent a limousine if driving looks better than pedaling. It may cost you a little extra but it is helpful for older people and couples with small kids.
8. Tour the windmills
New York has more windmills than any other state in the country. The long history of these windmills provides a good reason to visit this place. The history of these windmills attracts and the beauty of the surroundings attracts and fascinates many travelers. Beebe windmill, Wainscott mill, Gardiner Mill and Hook mill are the most famous ancient mills in The Hamptons.
9. Try your hand at golf
As The Hamptons is an area of luxury and riches, it has many golf courses where you can spend some time and relish this sport. You can book a private golf course for a few hours or play with others at the public golf courses. Some of the great clubs to play golf are East Hampton golf club, Maidstone Club, Shinnecock Hills Golf Club, Noyac golf club, etc.
10. Music festivals
Winters brings musical events that spotlight exciting musical talents in East Hamptons and Southampton. This year also, you can enjoy Singles Pop Night Live on December 12, 19 and 26 at the Maidstone. If you are staying until the New Year, visit the Southampton social club on Elm Street. They are organizing a new year's dinner and dance on the 31st of December.