Tips to Maintain a Heat Pump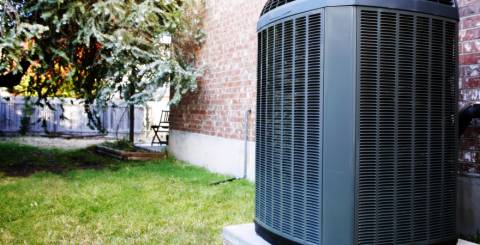 Maintaining heat pumps on a regular basis is important because they operate on narrow performance margins. This means that even a slight decline in the performance of the system can cause efficiency losses. So, make sure that you maintain your heat pump on a regular basis. Remember that maintaining the outdoor unit can be difficult for some. If it is difficult in your case, opt for professional services.
If you're looking for tips that will help you maintain the installed heat pump, check out the points noted below.
1. Change the air filter
Many people think that as filters do not require maintenance, but it is not true. Maintenance starts from the air filter, and it is important for you to change it.
2. Indoor coil should be checked
Checking the inner coil will help you know whether cleaning the same is required or not. In most of the cases, cleaning the internal coil might not be important but if there is a need, make sure you do it.
3. Inspecting wiring
Inspecting wiring is a critical step because it will help you know whether there are any signs of overeating or not. Overheating is an issue that needs to be resolved at the earliest. If not, you'll have to start looking for a new heat pump, and heat pump prices have not gone down drastically in the recent past.
While inspecting wiring and electrical connections be sure that you look carefully. Damages can be a concern for you, and so it should be repaired or replaced if any burned elements are noticed. At the same time, you should loose for the looseness too. Make sure that the connections are tight.
4. Clearing debris
Debris can be one of the many issues that we face while maintaining heat pumps. So, it is important for you to make sure that it is cleared around outside unit. Many people forget this because the outside unit is pleased where people do not usually go. This is an excuse, and the fact is that if you're maintaining heat pumps, you'll have to look at the overall picture.
5. Lubricate the blower motor and coil fan
Lubricating the blower motor is important, and it is not a difficult task. When we talk about lubricating the coil fan, it is important to make sure that you're also checking the tension and condition of the fan belt. Although these things are not related, it is better to perform the activities at the same time so that you do not miss out on them.
6. Operation of the indoor thermostat
It is important to monitor the operation of the indoor thermostat because it will help you determine whether the functioning of the heat pump is on the right track or not. Many people skip this because they think it will hardly make a difference. However, it can have a significant effect, and so it is advisable that you do not avoid it.
7. Level of position of the outdoor unit should be checked at regular intervals
Talking about heat pumps, one might not know that the support base can shift. This can get you into trouble because if the unit is not leveled, improper drainage and water collection might make your life miserable.
8. Regularity of maintenance
If you opt for a maintenance session once every six months, you'll feel better about the health of your heat pump. However, if your house is located close to a sea shore, additional maintenance might be required because of corrosive airborne ocean salt exposure. In this case, you should make sure that the maintenance cycle is followed every three months. This will ensure the health of your heat pump and keep you safe.