Tips for Keeping Your Warehouse Accident-Free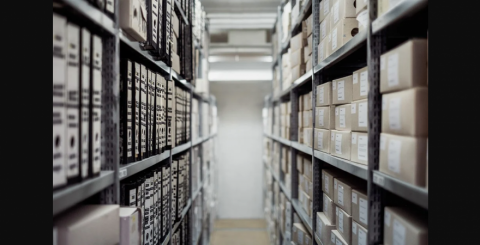 https://pixabay.com/photos/archive-boxes-documents-folders-1850170/
Warehouses, major manufacturing plants, and other commercial spaces can be some of the safest places to work, but only if certain steps are taken. All members of staff, from upper management down to temporary workers, have to follow the rules, set a good example, and show initiative where needed. You'll need to talk about the best practices for keeping everyone safe on a regular basis, invite feedback, and respond to worker injury reports expeditiously. Beyond that, here's what else you can do to keep your warehouse operations operating around the clock, accident-free.
Manage Employee Safety Expectations from the Beginning
The tone that your warehouse sets from the beginning is going to have the biggest effect on how workers approach safety and compliance topics. Whether you are buying an existing warehouse operation or have started your own company and hand-picked each worker, they have to know from the onset that you are serious about safety rules and laws. Make sure each employee receives a handbook that lays out the guidelines for how they are to do their jobs safely. Everything related to safety, from identifying all exits to showing staff the locations of fire extinguishers and first aid kits should be covered before anyone officially starts working.
Purchase Safety Equipment in Surplus
In order to keep everyone in your warehouse facilities safe, they need to have access to all necessary safety equipment. For warehouse pickers and forklift safety cage workers, having safety harnesses is absolutely crucial. Safety harnesses should be used by any worker who will be working from or suspended at elevated heights. Goggles, gloves, back stabilizers, hard hats, reflective vests, and other safety equipment needs to be purchased in bulk, as you never know precisely what your workers' needs are for the day. If your company were to need to hire an influx of workers during a particularly busy period, a lack of safety equipment could actually delay them from getting started.
Check Eyewash and Shower Stations Regularly  
Workplace accidents can occur because of a collision between a forklift operator and a pedestrian, as a result of a fall, or even exposure to dangerous chemicals. Think of all of the cleaning products your company has to keep around in bulk. An accidental spill can be dangerous not only for those who come in direct contact, but the noxious fumes can also be a hazard. Install eyewash and safety stations in every area of your warehouse to prevent accidental exposure to potentially dangerous chemicals from causing them serious harm. These shower and eyewash stations should be checked regularly so that you can be certain that they will be working properly if ever they are needed.
Make Keeping the Workspace Safe a Fun Activity for Workers  
Maintaining a high standard for workplace safety is not always the easiest task. Despite that, the majority of warehouse employees remain dedicated to worker safety. Remind your employees that their hard work and steadfast demeanor has not gone unnoticed by rewarding them for remaining accident-free. Many warehouses dole out perks, like free catered lunches and gift cards to individuals, departments, and even their entire staff when they are able to meet specific metrics. For example, a warehouse that goes 100 days without experiencing a workplace accident might be able to get a half day off, or be given certificates of appreciation. Make it fun and rewarding to stay safe and you will see more workers going the extra mile.
Host Regular Warehouse Safety Refresher and Certification Sessions
The majority of the people working at your warehouse are going to be doing repetitive or monotonous tasks, which can get tedious at times. This can unfortunately lull people into a false sense of security. Allow your employees to take their mind off of the individual tasks they are paid to do and get them thinking about general workplace safety standards. This will help to keep safety procedures fresher in their minds, making it less likely that they will forget about things or become careless.
Warehouses can be busy environments, where employees are expected to maintain a high degree of productiveness while also keeping themselves and their co-workers safe. If they are instructed on exactly what to do and are given the equipment that they require to do their jobs safely, they will largely be successful. For every additional bit of support that you give your staff, such as formally recognizing their efforts and holding regular refreshing courses, they will be successful with their workplace safety goals.