Tips For Being Self-Employed In The Beauty Industry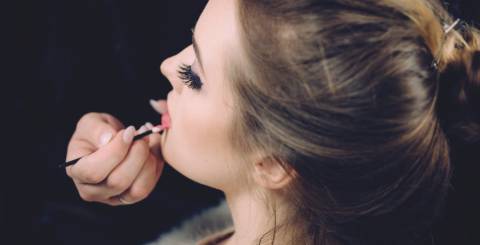 https://www.pexels.com/photo/adult-blur-close-up-face-457703/
The beauty industry is wildly competitive, and many challenge themselves with the task of setting up a business and becoming self-employed.
An entrepreneur's main aim and hope for the business is to become successful and grow. Many people are wary about becoming self-employed since there is only one person involved in running the business. The entrepreneur must be prepared to take risks, especially financially and are responsible for every aspect of their business.
One industry with high self-employment rates is the beauty industry. With the number of freelance makeup artists and beauticians on the rise, here are some tips on going self-employed in the beauty business.
Paying Tax and National Insurance
As you are your own boss, it is up to you to remember and make sure that your tax and National Insurance contributions are paid on time. To do this, you must register your business for self-assessment with HMRC. You must take full responsibility for your tax and contributions as you can't rely on other people as you don't have anyone else.
Your self-assessment tax return must be accurate and must be registered by the 5th of October in your business's second tax year. This is critical as you could be fined if you fail to do so.
You will also be responsible for paying National Insurance when you're self-employed. There are two types of National Insurance for those who are self-employed. These are:
Class 2 for those with profits of £6,365 or more a year
Class 4 for those with profits are £8,632 or more a year
You can work out tour profits by deducting your expenses from your self-employed income.
What You'll Need
Working as a self-employed make-up artist, nail technician or any other form of beautician in the beauty industry means having the right licenses, skills, and equipment.
Depending on what services your business plan to offer, you may need licenses in order to carry out your day-to-day work legally. Luckily the Government has a useful license finder so you can see what types of license you might need.
You will also need the relevant equipment, such a makeup kit, hair tools, and products, nail polishes and tools, massage tools, etc.
You will also need various business insurance, including public liability and professional indemnity, since you will be dealing with members of the public and consumers, and you don't want a hefty legal bill on your desk if anything goes wrong.
Growing Your Business
Do not be afraid to market yourself and your services and let potential clients know about you and the business. Using a different type of promotional methods to advertise the company such as social media which is used by millions of consumers worldwide will make them aware of your business and potentially interested. Advertising by making YouTube videos, making an Instagram account and even a Facebook page could increase the number of customers and how well-known the business is.
Introducing a customer loyalty program could help you retain your most loyal customers. To reassure your customers and show that you appreciate their custom offer them discounts, promotions and other loyalty awards. This could increase customer loyalty and give the business a good reputation.       
Staying Motivated 
Working alone can be isolating or boring, so it is important to stay motivated while being self-employed. It is important to take it easy on yourself and recognise the signs of when it might be the time not to work so vigorously. In order to stay motivated, it is important to be organised and always have a plan of what you are opposed to doing next.
Another way in which you can stay motivated is to pick a schedule that suits you. If you are setting up a beauty business, for example, let clients know when you are free so they can book appointments for when your schedule is available.
Why Should you Go Self-Employed?
There is a lot of work that goes into going self-employed, but it definitely has its benefits. One example is freedom. Going self-employed means, you are your own boss, and you can take charge of what hours you work, decide when your holidays are and no following orders by someone else.
You get to fit your work hours around your personal life. This means your work life won't interfere with your personal life. Being self-employed also has the benefit of the business tending to have higher rates than salaries paid by employees, potentially meaning you could earn more money going alone. 
Whether you have been considering going self-employed for a while, or this is a new thing to you it is definitely worth considering. While the beauty industry is very saturated and competitive; it is also one that can have amazing benefits for the creative people involved in it.