Things to Remember When Wedding Planning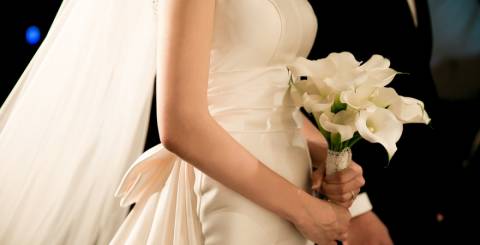 For many people it's seen as being the most important day of their life. For others it's a more casual celebration and a good excuse to have a drink. No matter what your opinion is, there's no denying that getting married is big business. It's estimated that the British wedding industry is worth £10 billion annually. If you have the budget to spend on making your matrimonial soiree a fancy affair, there's all kinds of things you can splash your money. As for the day itself, here's a few things to bear in mind to ensure everything goes according to plan.
Manage Guests Wisely
It can be all too easy to let a guest list spiral out of control when you and your partner start totting up all the people you feel should be at the wedding. There is an operative word here though; should. If you can budget for several hundred people being there on the day, then great. The reality is that many of us have to make sacrifices when it comes to who we want there on the big day.
Thankfully we all know that not everyone can come there on the big day, but you can make allowances for the reception. If you feel that you only want close friends and family at the ceremony, you can tell extended guest to just come along to the reception. Here you can save a bit of money by renting a well sized space and opting for buffet style food instead of a three course sit-down meal.
Stick to the Budget
Before you make any concrete plans for your wedding you have to have a clear understanding of what you're able to afford. Sit with your partner, and ensure you're both on the same page before the organisation begins. This will prevent any potential friction further down the line if unexpected costs are incurred.
There are good online templates that can help you keep on top of costs, and if money is looking like an issue, there are even wedding loans available that can help to bolster your finances. If you have everything that you're planning on spending money on listed, the chances of you getting stung by having to pay for something that you hadn't considered to begin with.
Plan Well Ahead
When it comes to organising a wedding the better you plan, the more smoothly the day will run. Giving yourself plenty of time to keep on top of things may feel like overkill to begin with, but when you're juggling dress fittings, caterers, photographers, and in-laws, you'll be glad you made the effort!
The best place to start is by booking the venue. Once you have the location for the ceremony and the reception locked in, you can start building everything else around this. Getting the invites out to your guests as the earliest possible opportunity allows them to make arrangements to come along. And try to consider weekend dates so people don't have to miss work to be there.
Planning a wedding can be either a joy or a nightmare. It all comes down to organisation, and the more you can fit in to your big day, the better. 
Try spending time chatting to those who have recently been married to see what their own experiences were. You can get a steer from what they thought could have gone better and take note of any useful shortcuts they found.
Those who work in the wedding industry will be all too aware of how important their reputation is. Whether it's as a venue or a caterer, getting the inside scoop from those who have been married recently will help you to avoid making any mistakes they made. Then you can relax and enjoy your special day when it comes round.