Things to Consider in Case of Pregnant After Breast Cancer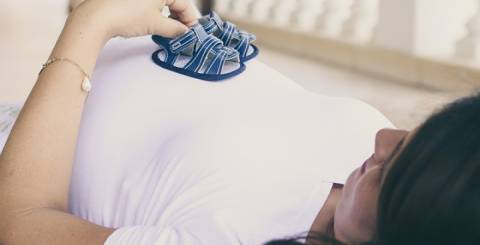 Is it possible becoming a mom after successful breast cancer therapy? It's not easy, but it is possible.
Breast cancer hits younger women in many cases. Many of those affected are still childless when diagnosing cancer and would like to have a child after successful breast cancer therapy.
Now many younger women are taking medical treatment for breast cancer. The tumors are often found at an earlier stage, which is good.
A woman can get pregnant after breast cancer but is usually more severe. This can be due to the medication, the stress or the advanced age. Certain forms of chemotherapy can be associated with the absence of menstrual periods. Then a pregnancy is usually no longer possible. But that also depends on age. Fertility treatment may help young women.
When does treatment make sense?
Doctors usually manage to avoid the risk of renewed breast cancer. The age of the woman, in turn, plays a crucial role. As a rule, it becomes very difficult from the age of 40 to achieve success rates at which the emotional, technical and financial expenditure can be justified.
Can a woman apply egg freezing before starting therapy?
Egg freezing method can be applied but that depends on the type of cancer. This advanced method uses hormones to stimulate follicles. Hormones are often involved in the development of tumors in breast cancer. Since hormones also have to be injected for fertility treatment, oncologists are usually very careful.
A new procedure is to remove one or all of the two ovaries and freeze them. It is used again after cancer treatment. In this way, it should remain functional. What do you make of it?
This is still a rather experimental process. But I think it's promising. Not much can be said at the moment, there are only around a dozen babies worldwide who have been born with this treatment. There is a lot of freezing right now, but little re-implantation. It is therefore not yet possible to assess how well the process works in detail.
How long should a woman wait to get pregnant after successful cancer treatment?
It depends on the age and the type of breast cancer. If ovarian function recovers after treatment, the woman may be able to conceive naturally. This often takes a long time anyway, but it should wait at least two years. Before she gets pregnant, the best thing to do is to have the doctor examine you again. If relapse or metastases are present, the doctor will not advise for the pregnancy. If the woman needs fertility treatment, she should wait at least two to five years.
Generally, a woman is considered cured five years after completing breast cancer treatment. But time is running out for many women: they cannot wait so long to fulfill their desire to have children.
What happens if breast cancer occurs during the pregnancy?
This can be problematic at first because of the breast changes during pregnancy. Breast cancer is often only recognized later. This applies especially to breastfeeding. It is often assumed that an inflammatory change has occurred through breastfeeding.
Can women breastfeed after breast cancer?
Whether breastfeeding works depends on various factors. If the breast or nipple could not be preserved during the operation, it is unfortunately impossible. After breast-conserving surgery, it often does not work so well. But in many cases it works anyway - there is usually still a healthy breast. Of course, the chemotherapeutic agents must be broken down, it will take some time, but as I said: Pregnancy is only recommended two years after the end of therapy anyway.
Similar Articles
So, you've been diagnosed with breast cancer. Now, when you can finally speak, help from your husband and your breast cancer specialist can hardly be overestimated.