Spinal Cord Stimulation – The Key Therapy Of Every Pain Management Center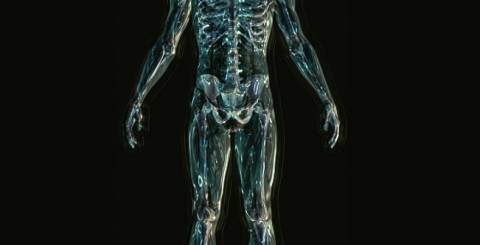 https://pixabay.com/en/skeleton-skull-death-eternity-1243818/
Pain is not the same for everyone and as such, everyone's response to pain is different just as their response to pain management is different. There is no place that understands this as well as a pain management center staff.
Any expert at any pain management center knows that the patients that undergo drastic measurements of treatment such as invasive surgery. The pain that is persistent even after treatment is called "refractory" pain. A patient with refractory pain won't have any improvement even after surgery, making their daily functioning impossible. At a pain management center, there are specialists that can help them learn to manage that pain and carry on with some level of normal lifestyle.
But there are some patients that help is possible. It is a selective surgery that a patient will have to meet certain conditions and criteria to be eligible. It is becoming more popular because of its minimal invasiveness – the reversible treatment of "spinal cord stimulation".
How Does This Treatment Work?
SCS (spinal cord stimulation) is also referred to as neuromodulation, and even though it has been around since the 60son cancer patients, it has become more widely used today in pain management centers across the country. It is a simple process where small electrical impulses are delivered into the patient's spinal cord. Those electrical impulses will interfere with pain signals being transmitted to the brain.
SCS is actually replacing the feelings of pain with a sensation that is more pleasant. Paresthesia, a tingling sensation is sent by way of an external programmer. The patient is able to turn the system off and on as needed as well as change the stimulation level. A trained staff member at the pain management center will instruct the patient on how to do this self-regulating.
When Is SCS Used?
The most common time that SCS is used is when back surgery has failed to provide the patient pain relief. It also used when a patient has CRPS (complex regional pain syndrome), and for those with chronic back and neck pain, it has proven to be successful as well. Patients with coronary artery disease and ischemic have also benefited from SCS therapy.  Each pain management center will have their own specifics of preferences and rationales in choosing which patients are suitable for SCS therapy.
Every pain management center will have any patient they are considering for SCS to be evaluated with a behavioral health psychologist staff member. They will determine what the patient's treatment goals are and ensure that the patient is in the best position to for a successful SCS treatment.
The Implantation Of SCS
Each pain management center will have any patient that is being considered for this treatment to try the device out before scheduling them for implantation. A trial period will usually last one week, allowing the patient to assess if this neurostimulator does relieve their pain during their normal activities.
A local anesthetic is given to the patient for this trial period where the wire leads will be inserted. These are inserted into the space around the spine that is called the epidural space. Once it has been implanted, the patient will provide the pain management center staff specialist that is performing the implantation feedback that helps them to determine where optimal pain relief is felt.
Once a patient and the pain management center's physician have agreed and deemed the trial is a success, the permanent device is then implanted. This is done as an outpatient procedure where the permanent leads are then inserted into that same epidural space, then a small generator is implanted into the skin and the leads are connected. The device is programmable, allowing the patient to adjust the device settings to suit their level of pain.