Some Untold Things You Must Consider While Visiting a Bar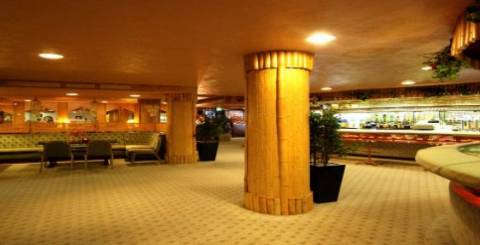 Who doesn't want to enjoy the weeknight with a cocktail in hand after juggling with the workload? Everyone loves to spend some time either alone or with a company of few friends having a drink, which could be a pre-dinner drink or warm-up drink. But, when you head to any bars in Hove, wrong attitude and etiquettes don't be taken as granted. After all, you should have the decency while having a drink at a bar.
You have heard a lot about the basic etiquettes and even take care of them every time when moving into a pub or bar. But, there are several other things which merely a bartender tells you. We are here describing all those untold or less-known tips to make you a gentleman or gentlewoman among the crowd.
Don't yell or Whistle or Wave Cash:
If you want to get the drink in your hand quickly, but there is a big crowd, waiting for buying a drink, then whistle or yell at bartender is not good for you. It's the wrong way to get a drink and probably you may not get your drink. It's really very annoying for a bartender when you yell or wave money against her or him. Just make eye contact and smile, he will definitely come to you to take your order.
Don't Touch the Lemons:
On the bar desk, you find the fruit trays, filled with lemons and limes. Don't touch them with your hands. They remain out for all day and may be used in or on a glass. So take care of this, no one would like this.
Tip Appropriate:
If you are going to tip your bartender one dollar on every drink, then it's time to show some decency. What if a whole cocktail is priced $12? You should give enough tip, which can make you remember in her/his mind. And on your next visit, you will definitely get more attention than earlier.
Don't Ask for a Drink after the Last Call:
The bartender has announced the last call, and if you are still insisting him to make one more drink for you, then it's not a right attitude. You might never get good services on your next visit. No bartender likes to make you a drink after the last call.
Call it what you Want:
If you need the strong drink, then call it. Bartenders are not god to find out your choice until you said it in words. If you need strong, then order a double and get your desired taste.
Don't Ask for Free Drinks:
It is good to avoid asking your bartender for a free drink. It makes a bad impression of you. If he really finds that you are a right person to get a free drink, then he will give you the one for being a nice person with him and understand the delays.
Name the Drink you Want:
If you are asking for a beer, then you are not giving appropriate detail about your order. You are in a bar, of course, for a drink or a beer. So, specify the name of beer.
Ask Questions in Free Time:
If the bartender is free, then you can ask him about the cocktails he invented. After all, you are in one of the good bars in Hove to try something great in cocktails. And, if the bartender is available for you with free time, then you can ask such questions. He would definitely love this.
Take care of these things also along with other bar etiquettes. This is the best way to enjoy your drink, and if you want, then you can buy your bartender a drink if you are pleased with his service. He will keep you remembered. And, whenever you will visit the bar next time for a drink, you will definitely receive a special attention from him.