Simple Tips to Maintain Your Air Conditioning Unit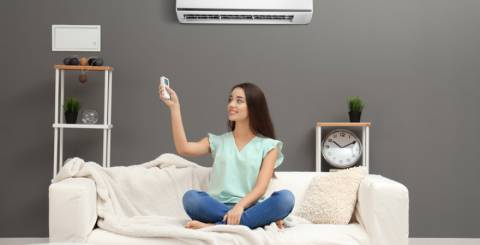 Maintaining your air conditioner (AC) unit can save you a lot of trouble. Keeping your AC unit well-maintained will result in the following benefits:
Extended life-span of the units

Better cooling  

Energy efficiency
Identifying problems on time is crucial. Unfortunately, many people ignore the importance of maintenance until their Air-Conditioner unit incur a serious problem. Repairing that problem without the help of air-conditioning repair and installation service can be a waste of time and money, causing great inconvenience and heavy maintenance cost if done improperly. However, you can follow some simple and useful tips if you're looking to maintain your Air Conditioning unit:
Remove debris from the fins
Debris and other small particles get stuck in the fins. To remove them, you can spray water through the fins using a garden hose. Make sure the water is slowly sprayed on it and not by force as it can damage the fins. You can get fin cleaner sprays at your nearby home improvement or plumbing supplies stores. If you're confused and it's your first time cleaning AC unit fins, try reading the manufacturer manual. It contains precise instructions regarding all the parts of the unit and how to clean them.
How to deal with your Air-Conditioner Unit Bent Fins?
If your AC unit has bent fins, get a butter knife from the kitchen and straighten them out. A fin-straightening tool can also be used such as Radiator Fin Straightener Comb and Condenser fin comb which is highly effective and safe. When fins are bent, they restrict the flow of air. Tubing within the fins can get damaged easily, so straighten the fins carefully and apply minimum force
By Cutting Branches and leaves:
It is important to maintain the outer area of the unit by cutting branches and leaves around it. There has to be an open space at the back for air to pass through. So, ensure there is nothing blocking it off from the back. However, you can cover it up in winter to keep it protected from dust and extra snow.
Inspect and maintain the condenser
Handling your home heating and cooling appliances like your AC units, furnaces, home HVAC systems can be dangerous. Start your work by turning off the device. Unless you're an expert electrician, do not try to work on your AC unit while it is plugged in. Make sure that you are inspecting a unit which is Off.
The only tool you need for this is a screwdriver. Once you have removed the fasteners, proceed to remove the fan grill. Use a powerful vacuum to clean everything out.
Level the unit
Over a long period of time, the pad upon which the condenser unit is sitting can begin to tip as the soil settles under it. A disbalanced and out-of-level condenser unit makes the compressor stop working. Inspect the condenser for level using a leveling ruler and use rot-resistant shims to bring it back to level. It's important to keep your unit leveled.
Clean the AC Indoor Air-Filters Every Month
A dirty air filter will lead to ineffective air flow. All AC units have air filters and some can get dusty very quickly. Make sure to remove the filter every month and check if it is clean or not. If the air filters are dirty, wipe them using a damp cloth or duster or even with the air filter cleaning tools. Pop them back after they have been dried.
If you don't have experience of cleaning your AC unit, it is better not to take risks. Contact your nearby HVAC repair or installation contractors  for reliable services. A professional and experienced heating and cooling company can provide you complete solution with maintenance, repairing and installation services.