Simple College Check List and Dorm Room Ideas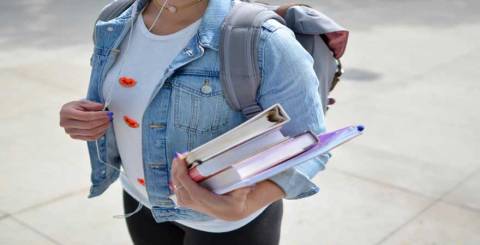 https://unsplash.com/photos/jCIMcOpFHig
There are a few things when starting college or going back to college. If we are going back to college there may be moments we want to do better. When going to college we don't always start off on the best foot.
So here are ten things you can check off you're going to college list this time around. Especially in this new world, we have to navigate differently such as the whole social distancing. I know for sure there are girls going to college for the first time and may really just want to enter knowing most things especially if you will be staying in dorms. Dorm life is going to be a little different this time around and the best to be prepared for it.
My number one would be
Invest in a laptop
Find a laptop that is reliable, doesn't have to be brand new just be good enough to handle your daily activity. If you don't then you will spend a lot of time in the campus computer lab and that is not the most convenient. You can get a bargain laptop from various online websites but be sure to get something good.
Room décor
Room décor ideas are another big part of college planning essential. College dorms are small so you want to have small appliances. Aesthetic rooms are popular among college students. There are plenty of ways to really make these rooms your own with these ideas. Best the price is usually cheap and totally DIY possible. Putting your passion in the small space you are given be sure to check out some design ideas.
Clothes for everything
Be prepared for anything, your life is just about to start and many things may be coming your way. Plan your wardrobe for every weather. This is no joke at least 3-4 outfits for every weather and season.
Backpack Invest wisely
This is one of the most essential things for every school student. Choose one that won't hurt your shoulder when it's loaded. Tiny bags are cute and all but not functional when it comes to college and holding those college books. If you can get one that can hold your laptop as well that would be great but if not just get a laptop bag.
Mattress topper or new mattress
If you are staying in dorm those beds may not be what you want to stay on just as you got it. You should get a new mattress or a topper. The topper is a bit cheaper but in my honest opinion if I could get a new mattress I would go for that. I am the kind of person that will scratch myself all over just the thought of anything dirty. This is a college dorm essential do not forget this you will thank me later.
You are now an adult
Accept that you are an adult now, you are now responsible for the next phase of your life. This is where you get serious and drop friends who don't want better for you. No one will be there to make sure you are up early and even attend class this is all on you now.
Do you really make the friends of a lifetime, or is it something people just say?
From my experience, this is 100 true, your lifetime friends going to start here. Just like high school, we become friends with people because we have classes with them every day. But with all that you will happen to make at least 1-2 friends who will stick around through everything. Starting college I was thinking it's just a saying but it's true I found one of my best friends there.