Say 'Bye-'bye to Unwanted Impurities with Reverse Osmosis Water filtration Plant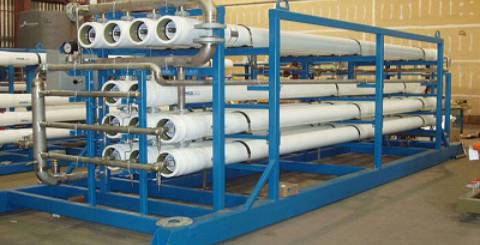 Have you ever asked what's in your drinking water? I bet you have, many times. Environmental protection agencies anywhere in the world have most recently released bulletins urging people to be aware of the fact that no matter where you are, there is always the likelihood that some toxic substance is in your groundwater. There is no running away from water pollution.
Given this reality, the only obvious solution is to address the problem by providing a water filtration system right at the point-of-use level. The tap at home is the end road of water consumption; therefore, it is the most logical and most efficient place to focus on water treatment.
Diverse water purification technologies have each their own strengths and weaknesses. Each one also has a particular and specific method of dealing with various kinds of impurities and toxins. Reverse Osmosis Water filtration System is one such technology that uses normal household water pressure to push water through porous semi-permeable membrane where separation of contaminants from water happens. Treated water comes out on the other end of the membrane and the accumulated impurities left behind are washed away.
Reverse Osmosis Water Filtration System is compatible with activated carbon filtration. These two processes complement each other and when combined the result is the most effective water treatment against the broadest range of water impurities and contaminants.
Among the impurities that the RO Filtration System is highly effective in getting rid of are: asbestos, lead and other heavy metals, radium, turbidity, total dissolved solids (TDS) and many other dissolved organics.
The process will also remove some pesticides, mostly the chlorinated ones and organophosphates, and most of the heavier VCOs. It is not as effective against other substances; it can't seem to penetrate light-weight VCOs like THMs (chlorine by-product) and FCE (trichloroethylene).
These compounds are either too small or too light, or maybe they have the wrong chemical structure for the RO membrane to screen. Certain pesticides are also impenetrable to Reverse Osmosis Water Filtration System.
So how does this thing work, you ask. A typical Reverse Osmosis Water Filtration System model such as the Multi-Pure's MP750 plus Reverse Osmosis System features 5 stages of filtration process that gives you performance par excellence that no other filtration system device can provide.
By complementing the state-of-the-art reverse osmosis technology with the superior carbon block filter technology, you get a purified drinking water of the highest quality possible. Here's how it works:
Stage 1: The Sediment Pre-Filter traps particles down to 5 microns, instantly improving the clearness of your water.
Stages 2 & 3: Water passes through two 5-micron Carbon Block Pre-Filters to ensure that chlorine and other substances that cause your water to have a bad taste and smell are reduced.
Stage 4: Water is forced through the 50-gpd, high production, thin film composite semi-permeable membrane to separate unwanted inorganic impurities, the likes of nitrates, fluorides, from the water. This hyper-filtration membrane reduces salts, certain heavy metals, and other impurities, leaving you with great tasting water.
Stage 5: The final stage of the water treatment process is the Carbon Block Post-Filter, which provides the most competent contaminant elimination possible. The densely compact carbon block filter automatically seizes particles as small as 0.5 micron (sub-micron) and simultaneously adsorbs particles electro-kinetically by pulling negative ions of certain contaminants.
The carbon block filter has a large surface area for extensive chemical and physical adsorption, reducing the number of different organic chemicals, pesticides, herbicides, and some heavy metals. This is the water polishing stage of the Reverse Osmosis Water Filtration System.
The Multi-Pure Mp750PlusRO Unit is very convenient to use. It's easy to install and uses no electricity. The impurities removed through Reverse Osmosis process are flushed down the drain. The pre-filter component has a provision of 5-micron filtration to be able to manage the elimination of larger particulate substances, thereby extending the life of the membrane. The processed water is safely stored in a 3-gallon pressurized tank, which can just fit in snugly under your sink.