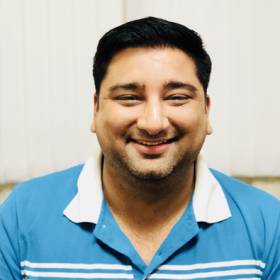 I am a versatile techy with vast experience in a wide array of technologies. As a director at Semidot Infotech oversees all the tech side of the company. I have extensive experience working for multinational companies and knows what it takes to take a company to the next level. You can hire us for Full Stack Web Development.
Articles from this author
The growing competition in eCommerce surges the requirement for complemented services.  Courier services and logistic delivery services are prominently supporting services of eCommerce. For transporting the inventory from one place to another, logistic services are used.
Web design covers everything visually visible along with things that help Google asses your website quality. We already gave you the two most important reasons for why web design is so crucial for your website. But, there's obviously more to it, that's the reason we decided to write this article for you.
An idea of having your dreamy mobile app is pretty enough to give you goosebumps. Isn't it? For making it successful, you strive hard to impress web audiences. Whether it's about an outstanding landing page or any other user-friendly feature, you want your app to be as perfect as it can be.