A Quick Guide to the Amazing Neighbourhoods of London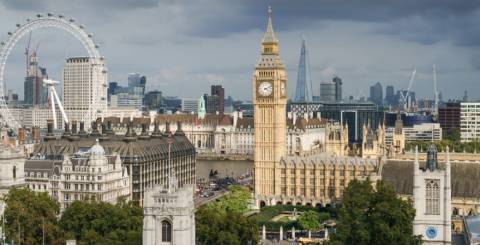 Thinking of London, What's there that crowd your mind? Maybe the centre, the Big Ben of Westminster, the theatres of West End, Harvey Nichols in Knightsbridge or the London Eye and Concert halls on South bank. The list is almost never-ending. With so much to visit in London, a trip to this beautiful place is never dubious. Or more to say, a week is not enough to explore London completely.
London is a sprawling city with many neighbourhoods entwined together each with their own distinctive vibe. And the best part is that leaving London is much easy as all these stunning neighbourhoods are only a ride away. One can take a cab, a tube train or even hire a luxury minibus to drive you to your destination. For a first time London visitor, it is hard to assess from where to start, hence we made a list of top 5 must-visit neighbourhoods of London. Let's have a look:
West End, Soho, and Covent Garden:
Crowded with bars, restaurants, theatres and many other tourist attractions, this is the part of London that never sleeps. If Westend is your destination, then don't forget to grab a ticket to the theater. And If you are more of a arts and crafts person, then head to the covent garden. For a mainstream shopping, Oxford street is the place to be.  This area of London is also best for dining. There are plenty of classic boutiques and independent restaurants on the sidewalk to spend a good evening with your friends and family.
Camden Town:
Once the grittier and even seedy neighbourhood of London has now transformed into one of the most sought-after areas to buy or live in. Everything from vintage clothes and vinyl gardens to handmade jewellery, the massive Camden market has become one of the most famous tourist attraction. The food options are also enormous here. From sushi and falafel to crepes and roti, you can really eat the world around.
Hertfordshire:
Hertfordshire is one of the home counties located to the north of London. It's parks and green spaces make its attractive proposition and area to live in. The major attractions of the county are St. Albans Cathedral, Hertford House, Berkhamsted Castle and Hatfield. With stunning homes, wildlife parks, cultural escapes and magical memories, Hertfordshire is the perfect place for your next Europe break. Just 20 minutes away still too far away from all the stress of the busiest city of the world. Explore the making of The Harry Potter with a visit to the studio of Warner Bros.
Notting Hill:
The trendy neighbourhood of Notting Hills is a typical English and at the same time the gorgeous area that you'll definitely fall in love with. Located in west London, Notting hills is the home for many antique stores, fashionable boutiques and enticing food stalls. Kensington garden are not far from here and you'll have tons of cute cafes, cozy pubs and fabulous boutiques around here. So if you want a truly beautiful British neighbourhood filled with lots of attractions nearby and an easy access to central London, a visit to Notting Hills is must then.
Chelsea:
It is one of the most expensive neighbourhoods of London. It is one of the city' top Football clubs where you can go for designer labels and expensive brunches. Chelsea becomes very busy when the FC club play at home so unless you can afford the tickets, avoid this place at all costs.
As London is one of the greenest cities of the world, be sure you plan a trip of around a month to visit all the mentioned neighbourhoods above.