The Prophetic Importance of Customer Loyalty in eCommerce Industry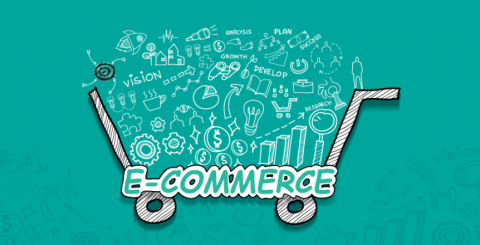 If you think that acquiring new customers is hard, then you haven't yet experienced the pain of retaining them. Every business owner knows that it takes a lot to retain a customer for a prolonged period of time. However, once you've acquired customers and have successfully retained them, you are at the pinnacle of the success of your business.
Research says that attracting a new customer for your business can cost five times as much as keeping an existing one. Hence, it is imperative that businesses should pay as much attention to retention as they do to acquisition.
Increasing customer retention rates by just 5% increase profits by 25% to 95% says research. It also says that the probability of selling to an existing customer is 60 – 70%. The probability of selling to a new prospect is 5-20%.
This clearly indicates that customer retention is an important aspect of the eCommerce industry. This brings us to the vital aspect of customer loyalty. You can only retain a customer if they are loyal to your brand. Customer loyalty and brand loyalty go hand in hand.
What exactly is customer loyalty?
We cannot exactly narrow the definition of customer loyalty down to one sentence. It is a broader term requiring a broader perspective hence there are multiple definitions of customer loyalty. It is the result of incessant positive emotional experience, physical attribute-based satisfaction and perceived value of an experience, including the product or services.
As humans, we are loyal to our family and friends. This is because of the emotional bond we have with them. Even though sometimes our family members and friends may do things that we may not like, we still stay loyal because of that bond. This same ideology applies to customer loyalty in online shopping. In order to prompt customer loyalty, one must build an emotional bond with the customers. 
How can a business increase and target customer loyalty?
eCommerce retailers and companies should align the experiences they provide with customer expectations. This includes everything starting from how a customer-first experience your company or product to each conversation that they have with your employees and every interaction they have online.
The customer journey is made up of small moments where the experience can go awry and a customer's loyalty can be lost. Technology has made it possible to connect the customer experience more cohesively, the only question is how one applies it matters. If not used properly, it can easily make the experience feel disjointed.
Here major factors that drive customer loyalty:
Quality over quantity
Product quality is one of the main reasons why customers stay loyal to a brand. However, while shopping online customers cannot have the touch and feel of the product. This makes them skeptical about product quality.
Hence, consumers heavily rely on product images displayed on an eCommerce website. Never overdo your product presentation, stick to posting a realistic product image. Ask your eCommerce development company to fine-tune those images before they are uploaded on the website.
Responsiveness
This dimension of responsiveness portrays how an online retailer or a company deals with the ability to respond to the customers in an accurate, error-free, helpful, and prompt manner. Thanks to technology, we have automated systems in place which are quick.
However, they cannot provide complete satisfaction. However, response feedback like providing prompt service, providing helpful guidance when problems occur, and telling customers accurately when the ordered services will be performed or the products delivered are immensely helpful in establishing immediate trust.
Assurance and Empathy
The knowledge and courtesy a human assistant can provide when compared to an automated system are how we define assurance in online retail measured in this dimension. It is inevitable to have courteous help-screens, and appropriate error messages and guidance boxes, among other means which can help customers like guidance signs and instructions in a regular store.
As for empathy, many online vendors aim for creating personalized service through customized content, personal greetings, and individualized e-mail. Carrying out personalized interactions with the vendor and providing individualized service online becomes necessary to establish customer empathy.
Create loyalty programs
Loyalty programs are one of the fantastic ways to offer incentives for purchases. But that is not all. Many online retailers have leveled up the game. Many websites have upgraded their activities with game elements in order to get customers excited to participate in them.
You can use tiers, leaderboards, and badges that motivates the shoppers to be more inclusive. You can also start a friendly competition to create a buzz around your brand. This will allow you to tap into your shoppers' social networks.
This method is called gamification which adds excitement to your shoppers' overall shopping experiences. 
Conclusion
The ultimate aim should be to amplify customer engagement and foster positive reviews of your brand and products. This eventually helps you drive customers in repeat purchases.