Project Management Can Schedule Every Task Perfectly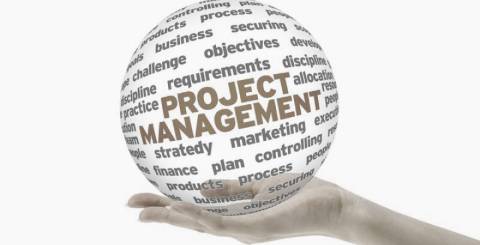 Have you handled any project yet? The project may belong to engineering, production, manufacturing, technology or even of market research. If a biology student is assigned an anatomy project, he has to complete it anyhow. Likewise, a marketing expert or any business development officer has to accomplish specific goals. These goals are achieved through projects. The success of every project prepares a step to ascend to a final goal. The project without scheduling is very much similar to walking on thin rope from which downfall is inevitable at any time. The only way to escape such sudden fall is setting schedule for each task.
How a planned schedule does wonder in project management?
It helps in monitoring and controlling project activities.
It helps in allocating variant resources parallel to work for achieving the target.
It helps in time-management.
With pre-planning, it becomes easy to predict how to allocate resources to utilize time and get off delays.
It enables you to utilize the surplus of inputs and resources where they are needed.
'How is your project going and progressing'- you can easily have this idea.
How to schedule inputs?
Inputs play exponential role in running a project. Project plan development depends on how excellently these inputs are arranged and managed. An entrepreneur needs the listed below inputs for creating schedule:
Personal and project calendars:  Working days, time, shifts and resources are premeditated. This fixes time for manpower to devote how much time on variant resources.  So, the platform is set with the perfect time-schedule. Thereby, completion of a project has to happen before the deadline.
Project Scoping: For projecting the scope, it is essential to call assumptions. Start it with identifying the beginning and ending of the project. Think about constraints and barriers as well. What are the expectations of stakeholders can also be included in it because these can provide outstanding help in project scoping.
Risk factors:  Risk factor is a challenge to deal with for the business men. Call of the project is to understand what kind of risk can pose a threat to your achievements. Identify them. Always be flexible in approach. This can be very helpful in tackling the unidentified risks.
Listing resources and activities: How can you perform without knowing your capabilities? Keeping this similar thought in mind, you have to note down all the resources and activities that you do. Once the listing is complete, you can conveniently paint an image of prospective utilization of resources and activities in mind. Once completing this home work, you can have sound sleep and rest because festive season's off and weekend offs will not cast any effect on the overall performance.
Awareness: Keeping the deadline in mind and the list of resources, flexibility to adapt the critical situation automatically comes. So, this is the best tool to take on prospective challenges.
Tool and techniques of setting tools as per schedule:
Schedule Network Analysis: This tool provides a graphical presentation of operational activities, their time of completion and their sequence. Gantt charts and PERT charts are very popular for analyzing network.
Critical Path Analysis: It tracks all the operational activities and how much time they consume on an average. After extracting this idea, you can have a very scope of a completing project in the minimum span. It helps in identifying the earliest possible time to start and finish operations. Besides, you can get an idea of how these activities are interlinked and dependent on one another.  At the end, it will be easy to cope up with critical situations.
Project Revision:
Thinking about 'what if': What if scenario saves you from becoming prey to adversities, harmful and wrong assumptions.
Leveling resources: It eliminates the situation when demand exceeds production or vice-verse. Reviewing the availability of resources can be handy tool in adjusting them as per demand and thereby, get off the loss. 
Critical chain method: This method helps in managing time between various operational activities.