Porting iOS Apps to Android: Top Factors to Keep in Mind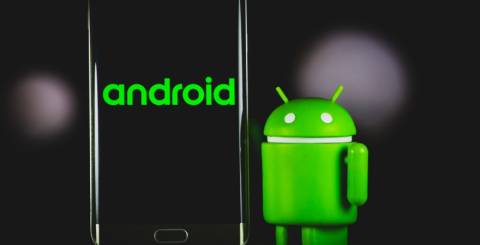 Porting iOS apps to Android or vice versa might seem less complex for a layman, but the actual process is quite different across porting platforms. If you run a business, you would agree that launching applications on either of the platforms simultaneously might not be a financially and strategically viable option for both enterprises and individuals. 
Given the higher revenue potential of Google's Android, it is preferable compared to Apple's mobile OS (iOS). If you are considering porting your iOS app to Android, you have come to just the right place. You see, it is a strategic endeavor — one that necessitates the careful consideration of different factors before making the switch. To help ease the process for you, we have listed some of these considerations below.
    1. Device type: While iOS is limited to iPhones now, the Android OS is used by a staggering number of devices all over the world. This is why one must choose a specific set of Android devices for app testing once the conversion is completed. The Android device market includes devices from Samsung, HTC, Motorola, etc.; this is why choosing a handful of the most popular Android devices in the market you are aiming at is critical while converting an iOS app to Android.
    2. Design: iOS and Android apps differ significantly when it comes to their design. Case in point: Button. iOS makes use of blunt, rounded buttons; whereas Android apps see the use of sharp-edged buttons. There are plenty of other points of distinction as well, but you get the drift. So, when you are switching your app from iOS to Android, take care to use the right kind of design tools since a lot of them tend to offer design templates exclusively for iOS and nada for Android app designing. Some design tools that can help you avoid this conundrum are Vision, Photoshop, etc.
    3. Security: Security is among the top concerns for any digital entity in the world today, but more so for mobile apps due to the huge amounts of sensitive data they have access to and store. To tend to this particular aspect during the transition from iOS to Android, one must remember that Java-coded Android apps can be easily decompiled to access the original code. Hence, it is imperative to obscure while converting the iOS app to Android. Yet another popular strategy developers adopt to boost the security of their apps is ensuring that sensitive information is not used in coding. This goes a long way in safeguarding against privacy breaches.
    4. Coding: Of course, the two OS make use of different programming tools. For starters, Android applications are made using resources such as Android Native Development Kit (NDK), Java, Kotlin, etc. On the other hand, one makes iOS apps on Xcode with help from Swift or Objective-C. Each one's coding process is significantly different and necessitates the use of programming languages, frameworks, and other development tools unique to each of the two OS. So, how do you go about the transition in this case? It is quite simple — iOS, as well as Android support C, meaning some parts of the code, can be ported straightaway.
Porting apps is a complex endeavor without a doubt; however, with the right tips and strategy, one can ace the transition without a hitch. So, when you start pondering the question "How to convert iOS to Android?", you know to consider the factors mentioned above. Now, if you wish to further fortify your iOS to Android transition project, we recommend getting in touch with a trusted development company with prior experience in enabling and handling such transitions.