Nail Designs for Winter 2021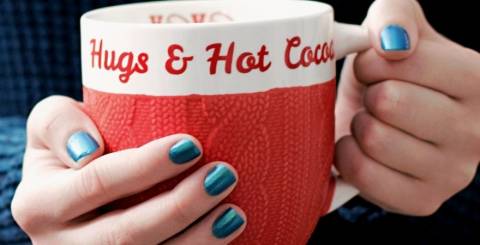 https://unsplash.com/photos/84pcXkw5Tuo
What are some of the nail designs that interest you the most during the snow season? I love nails that embellish the elements such as snowflakes, snowmen, gingerbread man to give a few examples.These nail designs help you to embrace the season and attend festive events with family. So after putting your winter wardrobe together and buying all those gifts, maybe it's time to visit the salon to get a new manicure. You can look around the internet for inspiration such as 35 cute Winter nails design you will love for some awesome look. You may want to embrace the season without going full festive colors. 
Are you ready to treat yourself to a seasonal manicure? These ideas will help warm up those cold days. 
Cow Prints Nails
Do you remember these? They became popular after the Kylie Jenner Insta post. They are still in the trend and the familiarity makes it a lovely option. These nails are not just for cowgirls and celebrities, they are appropriate for everyone. 
Brown Matte
A brown chocolate matte with a tip of white or polka dots. These simple details can make it look like candy toppings or donuts. Who doesn't love the taste of sweets during the winter season? This design will help remove the winter blues. So loving earth tones in general, maybe it is a good idea to try them on your nails. 
All that Glitters
Gold and silver glitter are a big holiday choice. The silver is beautiful reflecting during the snow. You can even do a multi-pattern and color combination with gold and silver. If you ever think they don't work together you are wrong, they look amazing with the right designs. You can do a half-moon with a french tip design. This design will work well with your gold and silver nail polish. This season shows off your glitter sides perfect for parties. 
Candy Cane Stripes
This may seem like a more Christmas look but it will work perfectly for winter as well. You can choose to not use the traditional red and white and maybe go pink and white. I love pink and there is no season that you can skip pink. 
Pretty Gems
Gems can add sparkle to classic designs and what is a winter without those extra sparks. The fun part about adding gems to your nails is to make them look richer. These usually don't cost much and you can buy them anywhere that sells nail supplies. Choose your online or local retailers to get gems to help decorate your nails. If you are at the salon you can ask for these beforehand so you get the value for your buck. 
Let it snow winter nails
Snowflakes represent the winter season perfectly and it's a top choice for most people. You can choose to get white polish to create white snowflakes on any color base nails. These nails look the best on a coffin or long nails. The reason why coffin-shaped nails are a good option is the amount of space you get to have those designs. So choose the right color combination to create the perfect nail art this cold season. 
Sweater Weather Nails
What better season is it to enjoy sweater nail designs than winter? Get creative and create some hot coco on your nail beds. Apply the base of the nails in brown and then top that off with some coco design. This nail design will make you feel warm during the cold season. Every time you look down and see them you will smile as it melts your heart. I love how pretty you can really make them.