Must – Have Communication Skills for an Entrepreneur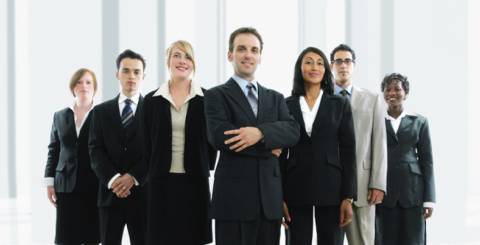 What is the first word that pops into your head when you hear the word – entrepreneur? Start-up? Rebel? Money? Struggle? Or all of these?
The most commonly thought of word is – struggle. An entrepreneur does not inherit a pot of gold, they are not generally born with a silver spoon in their mouths. That is the basic reason why they are entrepreneurs – trying to get what they weren't born with, right?
To make their way to the top, there are a few very necessary skills that an entrepreneur must have. One of them is a set of very effective communication skills.
As an entrepreneur, interaction is something you have to do in abundance. The clients, the partners, the employees, the funding tanks, the customers, and the list doesn't end. You cannot afford to make even one of these fraternities unhappy, right? In a shortage of resources, you have to hang on to what you got. To keep everyone happy, you need to be very good with your interaction or communication skills.
That is what we have here, a list of some essential communication skills that you must have as an entrepreneur.
Talking: As an entrepreneur, this is really a no-brainer that you should know how to talk to people. To be more specific, you should know how to talk to every kind of people. There will be all kinds and classes of people that you will have to interact with – a local craftsman or a daily wage labourer, your customers who will actually make your business happen, agencies that you might have to collaborate with in order to run your start-up, and high-end corporate big shots as well. Every one of the most successful entrepreneurs had great oratorical skills.
Writing: Maybe you do not need to be able to write odes, but you should have a decent vocabulary suited to the corporate culture and a flawless command over the grammar. You will have to write official emails and letters to your associates, partners, employees, and customers. You need to have good sentence framing ability to conjure catchy sentences. This will make you popular with all your corporate relations. Also, having a neat and precise manner of writing will be a factor in avoiding misinterpretations.
Presenting Skills: Presenting is the most sought-after skill in the corporate world. This involves a mixture of a few more basic skills such as speaking and writing. A good presentation includes making the presentation, refining it, looking presentable, and finally the presentation. It involves you being able to make good and interesting slides, talk well, dress well, and behave well. Mastering the skill of presentation takes a lot of practice, but if you're an entrepreneur, endurance and perseverance should be your limbs.
Leading: Yes, leading is a skill that you must master if you dream of making it big not just in entrepreneurship, but anything. An entrepreneur is a position where being a good leader is an unspoken condition. No points for guessing that you need to have skills to lead a project. Everything related to the project will be on you – the profit, the losses, the success, the failures – you will be answerable for everything. You will need to convince people, motivate people, persuade people, and even plead people. People under you will look up to you for an example. You'll make mistakes, you'll need to learn from them, and move on. Accepting mistakes is the first step to success.
Listening: Apart from being able to express better, you must have the ability of be able to listen even better. When asked why is black his favourite colour, a great entrepreneur said – 'black is black because it absorbs every colour in it'. You need to learn to absorb things that you listen. There's a huge difference between hearing and listening; you need to- listen, not hear. Move in good circles and listen to the conversations, suggestions, and pieces of advice. Learn good things and incorporate them into your business and the entrepreneurial endeavours.
Finally
Communication skills are more than essential in order to get the most of your endeavours as an entrepreneur. The smoother you are with your communication skills, the further you will make it as an entrepreneur.