Most Attractive Sights of Johannesburg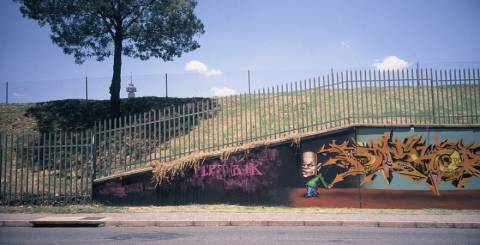 Johannesburg is well known as the largest city by population in the whole of South Africa country and also the provincial capital of Gauteng. This city is also a journey point for connecting cheap flights to Cape Town and Durban so mostly passengers have to pass through this city at least once. This developed African destination is Mecca of sports playing, attractive architectures, parks, gardens, museums and galleries, entertainment, and performing arts which makes it a popular tourist attraction. Here are stated few of the most captivating sights of Johannesburg and you can connect to these sights by booking cheap flights to Johannesburg.
Mary Fitzgerald Square
Named after the first female trade unionist in the country Mary Pickhandle Fitzgerald, Mary Fitzgerald Square was previously called Aaron's Ground and is a great public place where visitors enjoy a lot. Many lively annual events of Johannesburg take place on this ground and many people attend it. An array of heads carved from old railway sleepers by Newtown artists is lining this square and a Hollywood Boulevard-style walkway which pays tribute to the most influential jazz musicians named as Jazz Walk of Fame is bordering this amazing square.  Many famous cafés are also housed here where you can have the best dining. 
Apartheid Museum
Established in 2001, Apartheid Museum is another famous attraction of Johannesburg and is considered a must-visit destination by most people. The whole museum is dedicated to illustrating apartheid and South Africa's 20th-century history which you will definitely love to explore. In order to provide a chilling insight into the architecture and implementation of the apartheid system, the museum uses film text, film, audio and live accounts which sound very unique. In this museum, various important accounts regarding the democratic struggles in South Africa are also displayed.
Hillbrow Tower
Hillbrow Tower is a 269m stunning tower that was known to be South Africa's tallest structure and tower for 40 years. This was also ranked as the first Grey area of South Africa where blacks and whites could live together. Hillbrow Tower is also considered to be one of Johannesburg's two iconic towers that are used to identify the Johannesburg skyline and many famous events also took place here in 2012 and 2013.
Museum Africa
Formerly called Africana Museum, it's a historical museum established in 1933 and can be targeted in Newtown, Johannesburg. This museum is housed in a former fruit and vegetable market of this city and is dedicated to African culture throughout the continent. In this museum, you can see important collections of tokens, musical instruments, and head-rests. The Geology Museum and the Bensusan Museum of Photography are also housed in this property. Both of these museums exhibit valuable collection which attracts a lot of visitors.
 
Extraordinary eating places in Johannesburg
Johannesburg is also serving all its visitors with its top restaurants and some of them are stated below.
Narina Trogon
Narina Trogon is a very famed African restaurant located in Johannesburg, South Africa and it is clear-cut that you can have the best ever food menu in this eating place. Here you can have a delicious menu but mostly look forward to dishes like grilled steak with camembert, polenta, butternut, sweet potato curry, and many other unforgettable delicious foodies.
Little Addis Café (Maboneng)
Little Addis serves up fast, fresh food in a lively street-side location. Try the traditional Ethiopian plate with a range of stews, all polished with light injera pancakes.
You can travel towards Johannesburg via cheap flights of American Airlines, Air Berlin, Air France, Air India, Emirates Airlines, British Airways, Lufthansa Airlines, Swiss Air, Qantas Airways, Qatar Airways, and many other world-famous airlines which definitely provide you comfortable traveling experience.