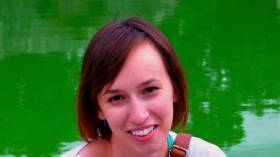 Michelle Laurey is an aspiring writer who enjoys cycling, fitness, mixing up smoothies, researching healthy life choices and trying to implement them. She loves spending time in the fresh air, hanging out with her loved ones, reading and traveling – either to real countries or imaginary lands. You can reach her via Twitter and Facebook.
Articles from this author
When you first came up with the idea to become a freelancer and to turn your unique skills into an exceptional money-making venture, you may have thought that itis a novel concept. However, it soon turned out that your idea is not actually novel after all, and many others who have more experience than you may also be competing for the same jobs.
When renovating your home, picking out flooring is one of the first and most important factors you will need to consider. In fact, floors are one of the most vital features of any home. In this article, you can find the basic factors to take into account when doing so.