4 Steps to Finding Your First Freelance Gig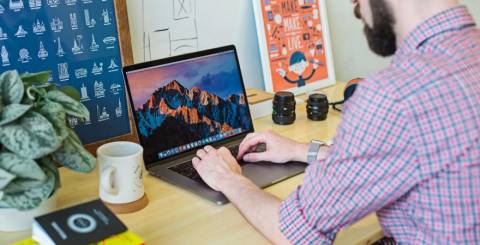 https://unsplash.com/photos/25EQ2lb0ph8
When you first came up with the idea to become a freelancer and to turn your unique skills into an exceptional money-making venture, you may have thought that itis a novel concept. However, it soon turned out that your idea is not actually novel after all, and many others who have more experience than you may also be competing for the same jobs. Freelancers work in areas that range from writing and translating to software development, programming and more. It can be time-consuming and frustrating to try to get your feet wet when getting started. There are some steps that you can take to get noticed and to finally land your first few jobs as a freelancer.
1. Become Competitive
While you may have some excellent skills that could be used to produce income as a freelancer, others also have those skills. You need to find a way to make yourself more competitive, and there are several ways to accomplish this goal. For example, you could take an online course or even volunteer to obtain new skills and more contacts. You may even do some work for free to get your foot in the door. When you get high ratings and strong reviews, you can use them to land other gigs. Draw attention to these standout experiences and skills by linking them in your resume or cover letter in a way relatable to the position you are applying for.
2. Take It Seriously
Some freelancers make this their full-time job, but others freelance on the side as a way of making some extra income. If this is your side gig, it is easy to take the job less seriously and to put forth only moderate effort. For each job that you apply for, be as professional and earnest as possible. All applications must have a resume and cover letter, and you also should submit samples of your work. Remember to tailor your resume, cover letter, and samples to the specific type of position that you are applying for.
Learn as much as possible about the position before you begin drafting a cover letter or taking other substantial steps. Using the Internet to research the company is a smart idea. You should also consider creating a professional website that showcases your talents and experiences. Linking back to this professional website can help you to more easily show off your accomplishments.
3. Take a Chance on Yourself
Some freelancers only apply for specific jobs that they have extensive experience with. However, this mentality will not help you to grow as a professional. Be confident about your abilities, and try to get more jobs that are on the peripheral edges of your abilities. While it is acceptable to take a few small projects for free up-front, avoid lowballing your bids simply get more jobs.
Your skills and talents are worth a sizable amount of money, and you should not underestimate your money-making abilities. You will be taken more seriously as a professional when you are confident enough to ask for a reasonable wage. It is also helpful to be one of the first few applicants for a position, and this means that you must feel confident enough to apply and make a bid as soon as you come across an opportunity.
 
4. Make Your Application Short and Sweet
Your application for the job should be creative and eye-catching. It should stand apart from the rest of the applications in a professional way. Avoid copying or mimicking other freelancers, and always incorporate a nice compliment about the company that you are applying to contract with. Customize your application or cover letter specifically to address the position or project, and make it specialized to address your unique skills and traits. In order to ensure that you put your best foot forward, focus your attention on your spelling, grammar, and punctuation.
 
Freelance Away
Some freelancers will be able to land a gig fairly easily after taking these steps, but others still may find the process to be challenging. Avoid throwing in the towel if you get turned down for the first few gigs that you apply for. Take each negative response as an opportunity to learn and grow. Try to apply for as many gigs as may be relevant to your unique skills and talents.