Managing Debt Problems in 2019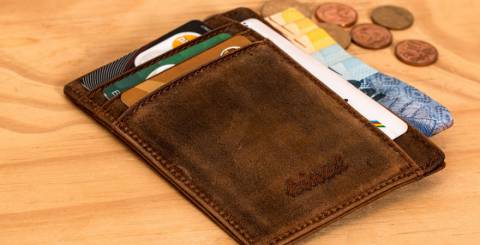 https://pixabay.com/en/wallet-credit-card-cash-investment-2668549/
For many, debt isn't an easy thing to talk about, but the first step towards getting yourself out of the red is to get your head out of the sand and acknowledge the situation.
Given the time of year, the last thing you want to do is to get yourself even further into debt. But with some careful planning and simple changes to your spending habits, you'll be amazed as to how quickly you can start paying off all your credit card bills, overdrafts, etc.
The first step is to review all your incomings and outcomings. Using a budget planner can really help illustrate how much you actually have left to spend once you've accounted for all your monthly outgoings such as food, bills, travel, etc. Many of us have no idea how much we are spending and that means that many of us are currently living beyond our means. This will give you visibility on where you are spending your money and will highlight areas that you can cut.
 Once that has been done, now you need to understand how much debt you are in and where it is coming from. Make a list of the amount you owe, where it is coming from and the due date. By having everything clearly in front of you, you'll be able to make decisions on which debt you should aim to clear first and to keep track of your progress. It's best to come back to this list regularly to help keep up the momentum.
Ideally, you'll want to stop spending and thus acquiring new debt – sounds drastic but you should consider destroying your credit cards. Having them with you is good in a crisis, but if the temptation to use them is too strong then perhaps it's for the best that you take the scissors to them. Simply put – you need to stop excessive spending.
Similarly, you're going to want to cut back on any non-essential expenses. That gym membership that you signed for last January … how's that working out for you? Outgoings that you are clearly not using are easy cuts to make. You should also think about reducing tv packages, magazine subscriptions, etc. Outgoings like this are forgotten about and it just means that you are hemorrhaging money.
You can also speak to your bank and ask for financial advice. They are there to help you after all! With a bit of research, you can find some great online guides on how to manage your debt they offer recommendations on how to take control of the situation, how to review your finances and even the importance of talking to someone for impartial and unbiased advice.
With some changes to your spending habits, a clear understanding of how much you owe and with determination – you'll quickly be able to shift your debt and get on with your life stress-free. Being able to have that conversation is vital, especially when it comes to taking the steps necessary to overcome debt. If you ignore the problem, it's only going to get worst. The best option is to tackle the problem head-on and work towards a solution.
There have been a number of studies conducted that look into the effects that debt has on our stress levels and our mental health. The results don't make for very comfortable reading, as it has been proven that stress and depression can be amplified by problems with debt. If you find yourself in problems with money, it's better to try and work towards a solution sooner rather than later. Or else you can find yourself in a spiral that will be very difficult to break out of.