Malwarebytes Free Guide: Top 5 Competitors and Alternatives to the Internet Security Suite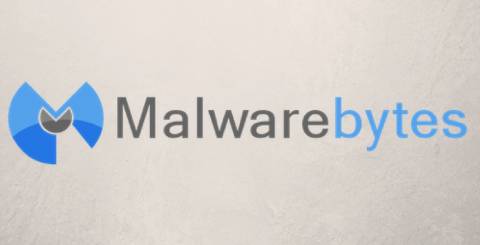 Google, copyright-free image under Creative Commons License
An expert PC technician will always recommend installing the best malware removal tools on your device to keep it safe from prevailing threats and malware infections. Undoubtedly, Malwarebytes Free is the best free virus protection tool available in the market, but it does have some close competitors. Read the article to know some of the best malware security programs and their key benefits.
Malwarebytes Free or MBAM is a prominent virus and malware removal software that can help you in keeping Internet security threats at bay. Most of the PC gurus recommend installing and using this amazing malware security tool to ensure complete safety of your device, networks, and accounts from leading online threats. The best thing about this program is that it updates its virus definitions throughout the day to ensure unbeatable protection against leading malware infection. The security suite can easily detect, block, and remove stubborn threats that may hamper your device's performance, speed, health, and security. It won't be unfair to say that the free edition of Malwarebytes is an essential weapon to have as part of your PC's security arsenal.
The program is free and easy to use, but it may not function properly on every device. Sometimes, the best free virus removal tools conflict with the programs installed on your device. If you're also confronting the same issue, then read below to know about some of the best malware removal tools:
Symantec Endpoint Protection
It is an amazing online safety and protection tool that offers unrivaled security against the leading malware, computer threats, and virtual infections. The tool offers layered protection at the endpoint and deploys Global Intelligence Network and SONAR technologies to analyze the reputation of suspicious files. The program can immediately block and restrict the suspicious files from running its malicious codes on your device to avoid any threat to your systems.
The strong programming, Network Threat Protection support, firewall and IPS technologies of the tool deliver full protection to both physical and virtual systems. The security suite comes with a blazing fast performance that ensures speedy system scans, faster file scans, and seamless de-duplication. Coming with an integrated management console, the Symantec Endpoint Protection 12.1 offers unmatched protection for Windows, Mac, Linux, and virtual machines.
SmartShield Antivirus
The SmartShield Antivirus appears just like a regular AV, but it offers comprehensive and complete security solutions to safeguard your entire online experience. The tool can get paired with the SmartShield's Endpoint Protection to lock your image and maintain a Master Boot Record (MBR). It can run on multiple platforms and protect you and your crucial documents from getting compromised. The security suite incorporates some best-in-class advanced settings that can stop malware infection from entering into your devices.
The Endpoint Protection helps in permanently erasing the threats on reboot and reducing the data loss and security risks. The best thing about the security suite is that it updates automatically and can guard you against the latest, emerging, and existing malware threats. The tool's Zero-Hour detection works towards giving fast reaction to new threats and its two-step malware elimination proprietary technology ensures complete safety while you shop, browse, or play online.
Ad-Aware Personal Security
Ad-Aware Personal Security is the best free virus and malware removal tool that combines the properties of both an antivirus and an antispyware solution. The security program offers high-end protection against leading threats and scans your downloaded files before they have a chance to damage your PC. Its Automatic Threat Updates feature installs all the necessary updates automatically and ensures complete safety from leading threats, infections, and computer viruses. You can turn the 'Game Mode' on to remove the stubborn threats in the background, without interrupting your game playing or movie watching experience.
The tool's Safe Browsing and Safely Shop & Bank Online feature offers optimal protection against threats while you browse the web for searching, shopping, and banking purposes. All in all, it is one of the best malware removal programs that can detect, block, and remove the malware while protecting you from cybercriminals.
McAfee Endpoint Protection
If you are working on a Windows, Mac, and Linux system, then McAfee Endpoint Protection is a must install security program for you. The tool incorporates essential security features that can help you to block advanced malware, control data loss, and compliance risks. The smart technologies and optimal safety features of the tool provide safer access to critical emails and web applications. McAfee Endpoint Protection Suite offers high-end protection against leading, emerging, and existing threats in a multiplatform environment that have high exposure to Internet threats.
The tool includes real-time anti-malware and antivirus protection that not only detects but also blocks viruses, Trojans, worms, adware, spyware, and other potentially harmful programs. The proactive email and web security features can intercept malware infections and spam before they try to harm your device or inboxes. Coming with some of the best online security features, it is one of the most popular alternates to Malwarebytes Free.
Trend Micro Endpoint Security
The Trend Micro Endpoint Security solution is a popular malware security program that offers comprehensive threat and data security protection. The tool is capable of managing high-end security and protection across every device and application. It incorporates multiple layers of advanced threat protection that combine capabilities of an antimalware, antivirus, and antispyware. Its packer variant protection, device control, vulnerability shielding, data loss prevention, command, and control blocking features make it one of the best online safety programs.
The tool also features browser exploit protection, application whitelisting, behavior monitoring, and web threat protection support that makes it worth giving a try. It is one of the security programs that offer complete mobile and desktop protection against traditional threats and targeted attacks. All in all, security software is one of the best programs that can help you to defend both virtual and physical endpoints, and that too for free.
Conclusion
It is true that no other tool can match the capabilities and features of the Malwarebytes Free, but it is not the only free malware security program available. There are plenty of best free virus and malware removal programs that can help you to secure your entire mobile, desktop, and online experience. Undoubtedly, stubborn malware infection can damage your device to an irreparable extent, but the best malware removal tool is enough to prevent it from doing so. You must browse the web and look for some optimal security programs that offer unbeatable online, device, and user security!