Location-Based Travel Apps: Why They Are Important for Businesses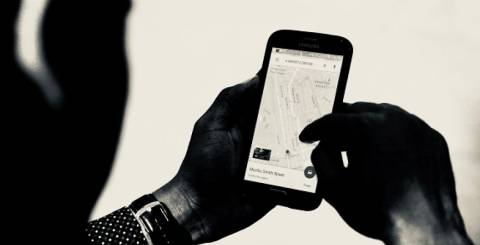 Photo by heylagostechie on Unsplash
The popularity of location-based travel apps has surged exponentially over the past few years, thanks to technology's evolution and changing customer needs and expectations. You see, these apps help both customers and travel companies break free from the restrictions posed by traditional means of conducting business in this sector. As a result, they can deliver substantially better customer experiences and exceptional business results for companies offering such apps. All that's great, but we must also talk about geofencing when we speak of these apps. Why? Because it is a crucial part of such offerings, i.e., one of the most critical factors that enable the top-notch customer experiences that we just spoke about.
First things first — what is geo-fencing? Well, it is a location-based function within a software or an app that uses GPS, WiFi, RFID, and more to set off a pre-decided action every time a device sets foot in or leaves a pore-programmed virtual border. This virtual fence commonly referred to as a geofence is set up around a physical location. Now, on to how geo-fencing helps location-based travel apps; the simple answer is: In countless ways. You see, it can help businesses encourage old customers who haven't engaged with the business in a long time to enter the store. It can help companies gain a better understanding of their target audience's preferences and gather data about other relevant factors.
Now, let's take a look at some other benefits of geo-fencing and location-based travel apps for businesses.
Improved audience targeting: Any company worth it's salt understands that in order to drive better business, one must fine-tune its audience base, i.e. seek to engage with people who are likely to be interested in its offerings. Geo-fencing helps do exactly that, allowing businesses to ensure they focus on people that fall within their target audience's parameters. It also helps make sure that you don't end up spamming people who are unlikely to be interested in your business.
Customer relationship management: It's not enough to merely target the right set of audiences; one must also seek to foster a robust relationship with such customers. Location-based apps fortified with geofencing can help with that by allowing companies to send relevant content to their target audience based on their location. It can also be used to deliver exclusive deals, discounts, offers. etc. Such endeavors go a long way in boosting business and helping establish and sustain customer loyalty. Customer loyalty too is a critical goal of good customer relationship management.
Better app traffic: Of course, if a company is going to offer an app to its customers, it is imperative to drive more traffic to it as well, no? Thankfully, travel apps have come a long way from being mere mediums to enable bookings. And this has ensured it can deliver better experiences and drive more and more virtual traffic for the business. Location-based travel apps further contribute to that endeavor by facilitating the delivery of marketing content to the right audience and that too at the right time.
Foster communication with local businesses: For a travel business to truly flourish, it is essential to establish communication and relationships with local businesses as well. To that end, with a travel app fortified with geo-fencing, it becomes effortless to not only keep track of any new local businesses in your target areas but also communicate with them.
As you can see, location-based travel apps have much to offer for businesses in this industry. And when fortified with geo-fencing, they stand to deliver substantially better benefits and growth to travel companies. Hence, any company in this sector looking to drive better business results would do well to engage location-based app development services and develop such an app right away!